Wear a mask: You play a part in covering for the kids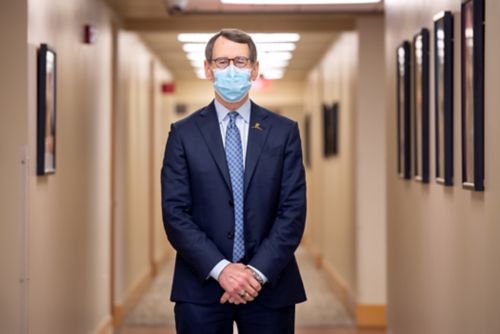 The request is simple. The action is just as simple.

Wear a mask.

It's a small thing to help protect St. Jude patients and those who care for them. Before the COVID-19 pandemic, masked patients were a common sight on the hospital's campus. This is an opportunity to step into their shoes.

Mask up, Memphis.

In Shelby County, the COVID-19 pandemic surges with more than 23,000 confirmed cases. The total is likely far higher.

To bolster efforts to protect patients and employees during these unprecedented times, St. Jude launched the "Cover for the Kids" campaign to educate the Memphis and Mid-South community about the importance of wearing a mask. Watch a short video previewing the campaign.

"We need everybody to wear a face mask," said Hana Hakim, MD, of St. Jude Infectious Diseases department. "A face mask will protect other people from my infection if I'm infected. If somebody else is wearing a mask and they're not infected, they are also protecting themselves from acquiring the virus."

Join the campaign by posting selfies in your mask to social media and tagging @StJudeResearch. Use the hashtag #WearAMask. You can also add the "Cover for the Kids of St. Jude" frame to your Facebook profile photo. Visit www.facebook.com/profilepicframes and search "Cover for the Kids."

"Even in the midst of a pandemic, pediatric cancer and other catastrophic diseases don't stop," said St. Jude President and Chief Executive Officer James R. Downing, MD. "Our staff remain committed to researching and treating these deadly illnesses. We need the help of everyone in the community to ensure the lifesaving work of St. Jude continues by protecting the kids at St. Jude and those who care for them."