9 tips for dealing with the loss of a child during the holidays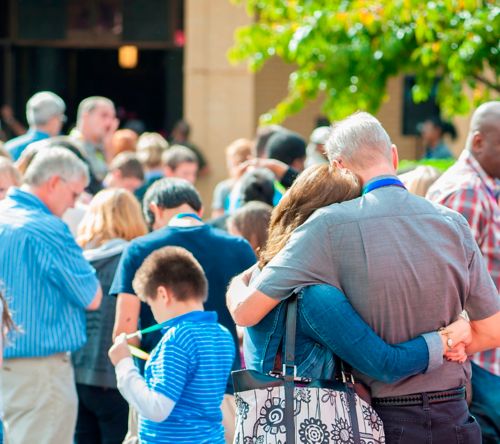 Arianna passed away in March of 2014, at nearly 8 years of age.

Her parents, Enrique and Leticia Ramirez, navigated those first milestone dates and events in a blur. But the couple continued together as a family with their surviving daughter. They relied upon one another as each one grieved day-to-day in their own way. They decided soon after their daughter's death that they would do things differently in the future. Because of this life-changing event, they embraced their feelings, their grief and one another to forge a new path that included their daughter's memory. They depend on a close network of friends for support. Through their ongoing journey, they discovered things that work and things that don't, and offer a few tips for families who've lost a child and for extended family and friends who want to support them.
1. Be kind to yourself. Go slow. You don't have to do the things you don't want to do. Do what's best for you. "You don't have to jump back into things," Leticia said. "You don't need to be made sadder than you already are. Don't take on the Christmas dinner and the presents and everything if you don't feel like it. Be kind to yourself."
2. Do whatever works. "Parents who've lost a child shouldn't feel guilty for living life," Leticia said. "There was a time when I'd laugh and I'd catch myself and stop. I would think that I shouldn't be laughing because my child died … but you have to experience these things. If you repress them, then it makes you angry and you lose those moments of joy. It changes who you are and who you can be."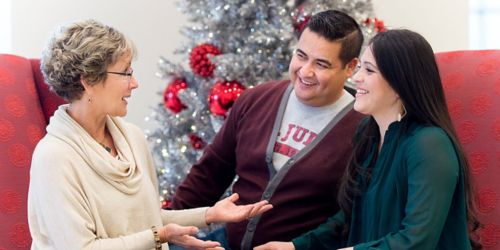 3. Realize you'll never be the same. Leticia said she felt guilty at first about not being able to continue past traditions her family had shared with Arianna. "But that person is gone," she said. "I had to understand the person who made gingerbread houses and Mickey Mouse pancakes every Christmas morning is gone."

Leticia and Enrique began new traditions with family and friends that incorporate the memory of their daughter, such as selecting an ornament for their Christmas tree annually in memory of Arianna.
4. Surround yourself with help. "Surround yourself with people who aren't going to make it worse," Leticia said.
In addition to Enrique, she said she has two close friends she calls on when she really needs support. The first Christmas without Arianna, Leticia and Enrique let their extended family host the festivities in order to remove some of the holiday burden and to help with their surviving daughter.
5. Keep the memory. One of a bereaved parent's biggest fears is that their child will be forgotten. Parents want to hear stories about their child, have other people share photos of their child, and know others are thinking about their child. These stories and photos are meaningful gifts for those who are grieving.
"Arianna is the first thing I think of when I wake up," Leticia said. "But we don't get new memories. When you tell me a story about my daughter that I didn't know, that's a new memory. One day a friend of mine was out of town and she sent me a picture of a little girl and wrote, 'She reminds me of Arianna.' It brought me to such a good place to know that people still think about her."
6. Family and friends: Continue to offer social opportunities. For friends or family of parents who've lost a child, dinners and parties can cause some anxiety. Enrique's tip: Relax. "People seem to think we're sad all the time," Enrique said. "We're human; we have emotions. We allow ourselves a moment, in private or at home, then we pick ourselves up and continue with our day."
Think about this: Holidays and other milestone dates are difficult to get through, but grieving parents still want to see and spend time with others. Offer the invitation and let the grieving person decide if they're up to it.
7. Family and friends: It's not about you. Avoid relating to the death by recalling a personal experience. That makes the bereaved parent feel like they should comfort you. Also, it's not the same.
"You can tell me you're sorry and available to help," Leticia said. "But don't tell me about your relative who lived a long, full life and then passed away. I'm sorry about that, but there's no comparison."
8. Family and friends: There is no fix. There is no fixing the loss of a child.
"No magical words will make me feel better," Leticia said. "That's where the dumb things get said—the things people try to say to make you stop feeling what you're feeling."
Emotions of all kinds come like a freight train, Enrique said.
"It's very simple to me," he said. "Other people make it complicated." (Read about what to say to someone who's grieving, "In times of sorrow...")
9. Trust yourself. It's OK to have difficult days. They can come when you least expect it. Grief is individualized. There is no right or wrong way to experience it.
"Allow yourself to feel those feelings and have those days," Leticia said. "Everyone else being happy doesn't mean you have to be."
Enrique and Leticia recommend being honest with yourself about your emotions, and allowing yourself space to grieve. Lean on trusted friends and understanding family members to help with events or with surviving children.
You are not in this alone. At St. Jude, we have resources for our grieving parents, including "Grief & the Holidays."
If you would like more information, please contact me at lisa.clark@stjude.org. If you know of a family or parent going through this, the greatest gift you can give them throughout the year is your support, your compassion and simply being available.
Enrique Ramirez is an employee of ALSAC, the fundraising and awareness organization of St. Jude Children's Research Hospital.