Ten tips to stay organized when working from home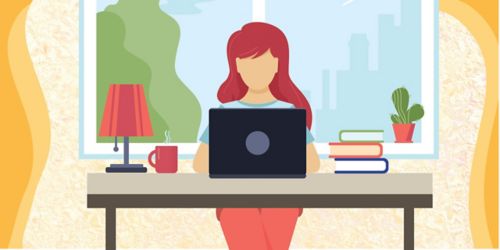 How can you be productive working from home when so many other home things are vying for your time? Your children, spouse and pets all want your attention — and there's no office to go to.
What should you do?
According to Francis Fairley, Project Management Office director at St. Jude, there are easy takeaways for those who need to create a routine at home.
10 tips to make the most out of your remote work setup
Carve out a dedicated workspace in your home. Do not work from the couch.
Communicate with each other. Share your day's activities and let your family know when you are not available.
Try and make a work/study location for each member of the family. To add some fun, role play with the family like you are one big work group and each has their own assignment.
Establish a morning routine that is as close as possible to your former routine of going to the office. Sticking to a ritual will make for a smoother transition to working from home.
Remove anything that could be a distraction from your dedicated workspace. Play soft music to create a comforting work environment.
Make a checklist of tasks with deadlines and keep it visible in your workspace. Check off tasks as they are completed.
Take breaks. Talk to your family. Be engaged in what they are doing, too.
Maintain your work-life balance by following your normal work hours, including a lunch break
Stay organized by creating folders for email content and documents. Use Teams or similar platforms for collaboration and document sharing. Sharing documents on a platform helps eliminate the confusion that comes from too many emails with attached documents.
Get out of your pajamas and get dressed. Getting dressed helps mentally shift you into work mode.
Balancing home, family and work routines while creating boundaries around each is the most effective way to reduce chaos and maintain an organized system.
Working from home?

Get Organized
Find Balance