RISE and SHINE: St. Jude builds a network of support for nurses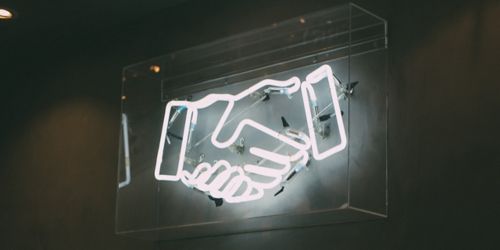 We all have bad days at work.
Maybe it's a meeting that didn't go well, a project that fell flat or a misunderstanding with a colleague.
That definition is a bit varied for pediatric oncology nurses at St. Jude Children's Research Hospital. When caring for children with cancer or other life-threatening diseases, a bad day might mean unpleasant news for a child on their floor, or worse, the death of a patient.
There are many bright days in the hallways of St. Jude—a patient receiving their last treatment or a child who takes a surprising turn for the better. Sometimes, good and bad news arrives on the same day. The roller coaster of emotions is part of the job, but it doesn't make going home at the end of the day any easier. Especially during these trying times, it's important for nurses and other clinicians to have measures in place to help them cope.
Adaptability. Resilience. Vulnerability. Joy. These are the skills that St. Jude encourages its nurses and nurse leaders to cultivate.
St. Jude launched RISE (the Resilience in Stressful Events program) and SHINE, a nurse leader development series, to help support nurses with the daily and acute stress inherent in their roles. These programs were showcased during the first virtual edition of the St. Jude Talent Talks in June. Janet Sellers, St. Jude Resilience Center program manager, and Nancy Ballinger, clinical project manager for St. Jude Nursing Administration, were the featured guests. St. Jude recruiter Sarah Strain hosted the event.
The RISE peer support program, which originated at Johns Hopkins, launched in early 2019 and includes dozens of peer responders from patient care disciplines throughout St. Jude. The program focuses on psychological first aid, which allows responders to meet with distressed employees, respond to their needs and provide them immediate confidential support and access to resources.
Timely support is important. Staff members often feel personally responsible for patient outcomes, and sometimes a comforting voice and a compassionate ear on the other phone is its own therapy.
"Research has shown that being able to talk about your experience and get out of your own head is what people need to get back to their work with renewed vigor and to keep moving forward," Sellers said. "It's OK to raise your hand and say, 'I need a little bit of help right now,' or, 'It's been a hard day for me. I need someone to listen to me talk about it.'"
During these uncertain times, everyone is being resilient in their own way.
"We all can be resilient. It's going to look different for everyone depending on the person, the circumstance or the event," Sellers said.
Ballinger is responsible for managing change projects and providing development for nursing leaders at St. Jude. The SHINE program allows managers to discuss challenges in a group and incorporates emotional intelligence, innovation and collaboration.
SHINE is an acronym for:
Showing up
Honing
Intention
Navigation
Engagement
"We do 45-minute sessions each week," Ballinger said. "The first half of the session is managers talking about where they were and what they were struggling with. The other half would be the introduction of a new concept and giving them an assignment in between to complete."
Tips for boosting resilience
St. Jude Resilience Center Program Manager Janet Sellers said that focusing on one positive thing each day has helped her cope during the past few months:
Pick one thing that you enjoy or are looking forward to each day.
It can be something big or small. Sellers likes to enjoy a morning cup of coffee from her favorite coffee cup.
"It could be first thing in the morning, and then I know that it's going to be a great day," Sellers said. "Or it could be something at the end of the day. Then I can anticipate it and look forward to that as the day goes on. Either way, it's really simple to focus on just one thing that day you are excited about."
Sellers also suggests grounding exercises to help you focus on being present in the moment.
Take a couple of slow breaths to slow yourself down and be present.
Sit in a chair and take note of your surroundings. What do you see? What do you hear? How do you feel?
Sellers recommends an activity to nurses and other clinicians, but this can apply to other work situations. Before opening a door to a patient's room, take a moment and think "OK. I'm here in this moment with this patient and family. I am present."
Nancy Ballinger, clinical project manager in St. Jude Nursing Administration, suggests observing your behavior when you experience frustration—what causes what she calls an "amygdala hijack."
Pay attention to what is triggering you. What is making you become impatient, frustrated or angry? Write that down each time it happens for a week.
After a week, listen to what story you are telling yourself about the behavior that is causing your amygdala hijack. "It's not what another person is doing. It's the story you tell yourself they are doing. It could be their tone of voice. Maybe they've asked the same question for the 100th time. It could just be they are louder than you want them to be," Ballinger said.
Write down that story you are telling yourself.
Now you have created a space to be able to choose a new response.
Nurse managers are yielding early returns from the program and finding ways to deal with new information and changes to processes and policies.
"They are willing to share their challenges, their frustrations and fears," Ballinger said. "The other thing I've noticed is that they are starting to provide each other guidance."