St. Jude Global Alliance holds third annual convening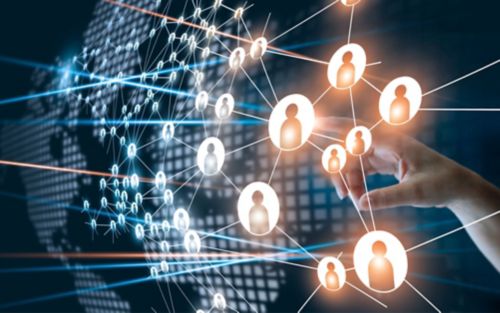 In December 2018, 167 individuals from 52 countries traveled to Memphis to participate in the first St. Jude Global Alliance meeting. Months later in April 2019, the Pediatric Cancer and Blood Disorders Center of Armenia became the first institutional member of the St. Jude Global Alliance.
Less than three years since that first gathering, 1,102 attendees from 89 countries registered for the St. Jude Global Alliance Convening. The event was held virtually September 20-24.
This year's theme was "Empower Everyone," and was an opportunity for participants to empower each other, explore programs, exchange ideas, evolve their understanding of global pediatric oncology care and expand the Alliance's reach.
"This year our togetherness has defined our progress," said Carlos Rodriguez-Galindo, MD, St. Jude Global director. "We're celebrating this event by empowering each other. Empowerment is key to address the challenges we face."
In just more than two years' time, the St. Jude Global Alliance has grown from that first institutional member to 127 institutions from 57 countries representing all seven St. Jude Global regions: Asia Pacific, Central and South America, China, Eastern Mediterranean, Eurasia, Mexico and Sub-Saharan Africa.
The convening began Sept. 20 with a welcome message from St. Jude President and CEO James R. Downing, MD. He praised the commitment of those in attendance to advance cures of children with cancer everywhere in the world, as well as the work of St. Jude Global to advance the strategic priorities of the institution.
Hope for children everywhere
"Together, we can instill hope in children everywhere and create a better future for them," Downing said. "I'm proud to be part of the St. Jude Global Alliance, to work with you, to learn from you. This group can provide hope to children everywhere and provide a better future so that no child dies in the dawn of life."
Downing shared highlights of the current St. Jude strategic plan and its global-focused initiatives. Those include clinical trials run at a global level and enhanced education opportunities for global partners. In addition, regional St. Jude Global hubs will accelerate collaborations with individuals and institutions where they are.
"Our global focus at St. Jude is inherent to what we do," Downing said. "We all know there are many children diagnosed around the world who could be cured but don't have access to quality care. How do we change that? It's only by working through a network of the St. Jude Global Alliance that we'll be able to achieve that."
Education, collaboration and networking
The virtual convening included general sessions and panel discussions on a range of topics including education, infection care and prevention, and collaborations with World Health Organization. Breakout sessions covered the St. Jude Global-SIOP COVID-19 collaboration, global nursing, palliative care, patient education, critical care and SJCARES, among many others.
Rodriguez-Galindo stressed the importance of taking time to network and challenge each other with new ideas throughout the convening.
"Since we last came together, we continue to empower each other, we continue to explore ways to conquer the challenges that come to us, we continue to exchange ideas to collaborate and grow," he said. "We evolve. We are bigger, and it's better to take on these challenges together. We've expanded to take our reach to more children and families from around the world."