6 methods to shelter in place like you've done this before, from a bone marrow transplant survivor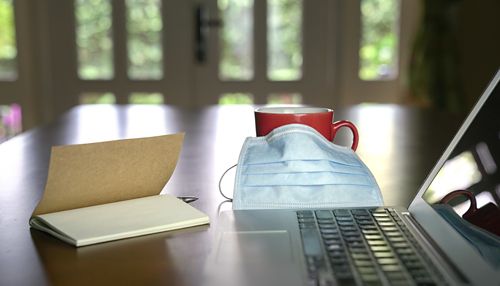 My COVID-19 shelter-in-place experience started 10 years ago. That is, my quarantine experience as a bone marrow transplant patient prepared me for the isolation, anxiety, boredom and limitations that everyone else is experiencing now.
It was 2008, and I had just started graduate school when the fevers started, and the aches, fatigue and shortness of breath—but this was no respiratory virus. It was acute myeloid leukemia (AML). By 2010, my AML was still not controlled. It was time for a bone marrow transplant (BMT). My diseased blood and bone marrow cells were replaced with healthy donor cells.
BMT therapy includes a strict 100-day quarantine following the procedure. My immune system had been completely wiped out so that my body could accept my donor's bone marrow stem cells. The hospital phase of my quarantine lasted 31 days, followed by 69 more days at my parents' house.
Does this stay-at-home routine sound familiar?
Travel is limited during the BMT home quarantine. I was not allowed to leave the house except for medical appointments.
Masks can help. Whenever I left the house, I wore a duckbill-type surgical mask to protect myself.
Touching people is off limits—although it was OK for me to touch my face. Only health care professionals could lay hands on me. For 100 days I didn't even hold my boyfriend's (now husband's) hand.
Speaking of hands, hygiene is important. My parents put hand sanitizer dispensers in every room. There were other rules, mostly for preventing nicks and cuts. My toothbrush was replaced with a "tooth sponge." Razors were out of the question. Many beards and hairy legs are cultivated during BMT quarantines. Only medical professionals were permitted to cut my fingernails and toenails.
Feeling isolated, without privacy
My doctors did not allow me to be left alone due to risks of infections and other complications. The people I must avoid now for the sake of coronavirus safety are the same people I had the closest contact with during my BMT quarantine. My grandparents, parents, aunts and friends all stayed with me on a regular schedule.
The lack of privacy was frustrating—the opposite of what many are experiencing now. They were doing what they could to help me survive, but no one knew how trapped I felt. Cabin fever really got to me, and I often had to remind myself of the end goal of the treatment.
Today, COVID-19 affects everyone, so we're all in this together. I learned a lot during my BMT quarantine. These are my recommendations for cultivating resilience during the pandemic.
Six resilience skills for working and sheltering in place
Stay connected What else is there to do?
We all have people we wish we saw or talked to more, so now is the time to cultivate those relationships. COVID-19 means they are likely bored and wanting to connect as well. I promise, the time you spend connecting with these people will not be wasted. Ask questions and really get to know them. Before my leukemia, my grandparents only spoke to me about the present, but with all the time we spent together during my quarantine, I learned things about their entire lives that amazed me.
Set small goals Technically, washing your hair is a goal.
These are not ordinary days. Each morning, consider setting goals. If you are working from home, remind yourself the workday can stop and start at different times, just as meetings and water-cooler chats will interrupt workflow in your office or lab.
DIY, cook, craft, hobby Craft stores now offer curbside pickup.
While my BMT quarantine involved a lot of reliance on others for daily tasks, COVID-19 is inspiring people to be more self-reliant, or at least better at keeping themselves occupied. Now is the time to get back into knitting, baking, painting — whatever it is that moves you.
Self-care Netflix or yoga, no one is judging.
Take time for yourself, whether that means meditation, connecting with loved ones, ordering take out or binge-watching. It is also normal to be bored out of your mind and exhausted to the point where you do not want to do any of those things. This is an opportunity to simply reflect on yourself, in that moment, giving yourself the freedom to feel however you feel.
Respect daily structure, in moderation Thursday should only feel like a Sunday only if it's Thanksgiving.
Many people are isolated from their work, making it harder to keep a daily routine. I am a postdoctoral fellow and St. Jude Lifetime Wellness (St. Jude LIFE) study researcher. I work with existing data, so I can continue my research on cancer survivorship at home. To maintain a boundary between work and home, I commandeered our spare bedroom, a card table, an ironing board for a stand-up desk and the shower door in the connected bathroom (for a white board). Figure out what makes you feel normal and stick to it, such as making your bed, showering and getting dressed—before scrolling through your phone.
Ration your content Do not watch all of Tiger King in one sitting.
Whether you have 100 rolls of toilet paper in your closet or not, consider hoarding and rationing your streaming content as well. Bring back TV viewing as an event, a little like watching network shows with your parents before bedtime. Saving your zombie watching habit for Thursdays at 8 p.m. will build anticipation and prevent you from running out of episodes. After all, you don't want to wind up watching Travels by Narrowboat (on Amazon, and it's not that bad).