Resilience Rounds: Taking notes for self-care during a pandemic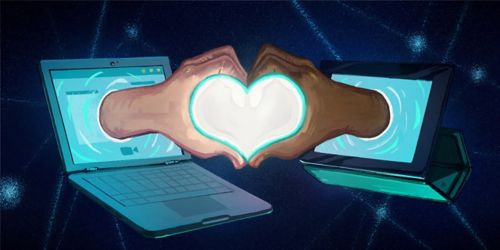 As we all adjust to working from home and slowly find our routines to balance work and homelife simultaneously, mental health can become an issue for many employees. It is common to feel more stress with new changes, especially when there are multiple factors that contribute to different types of stresses.

St. Jude Resilience Center Program Director Janet Sellers says that on top of regular daily stresses, we are now experiencing added isolation, adapting to a new work environment, concern for family safety and a range of other stresses brought on by the pandemic.
Managing multiple stresses is, well, stressful. But recognizing the stresses you are experiencing is the first step to overcoming them.
Resilience counseling offers stress management
In association with the Resilience Center and Schwartz Rounds®, St. Jude Staff Chaplain Mark Brown and Sellers explained how St. Jude is responding to these stresses through a new program called Resilience Rounds. The Schwartz Rounds® program is a multidisciplinary forum where caregivers gather as a group to discuss difficult emotional and social issues that arise in caring for patients.
Though Schwarz Rounds® are regularly available for clinical staff, Resilience Rounds casts a larger net to include anyone at St. Jude.
Sellers explains that Schwartz Rounds® focuses mainly on the feelings associated with providing compassionate care to patients, so it ends up with a more clinical focus. Resilience Rounds have developed to give any staff person the opportunity to reflect on their experiences during the pandemic.

"There are a few venues in the hospital where people are encouraged to open up about the emotional side of what it means to be a part of the team at St. Jude," Brown added. "The Resilience Rounds want to do the same thing, except within the context of the pandemic and the new working situation so many of us find ourselves in."
Brown explained that people in all departments are trying to learn to work remotely and still feel like they are contributing something important to the institution, not only to patients and families, but also to one another. These sessions can help anyone, in any department, navigating through their new work and home environments.
"The need to connect with one another has certainly heightened while we're all working in isolation," Brown said. "And so, I think in that way, it's different from Schwartz Rounds."
Brown also explained that even if someone works in solitude in the workplace, there are always times when they may have the friendly break conversations or the impromptu talk as someone walks by another's desk. Those moments still add up to a certain level of companionship that they no longer have.
The seven Cs of stress
In the book The Seven Cs of Stress: A Burkean Approach, scholar Stan A. Lindsay, Ph.D., offers a list of stresses we all experience at one time or another. The list includes:
Corporal stress, or physical stresses that can range from higher heart rates to nausea
Community stress, or the discomfort of social interaction (or the lack thereof)
Cash stress, where one becomes concerned with losing employment or managing unexpected financial strains
Chrono stress, which involves concern over deadlines and time management
Competence stress, where one questions their ability to complete a job effectively
Confusion stress, which usually manifests as a lack of organization
Conscientious stress, or how one manages moral or ethical obligations
Unfortunately, staying in place during this pandemic can trigger all seven simultaneously, which can be debilitating. Many workplaces are stepping in to help employees transition and manage these stresses in healthy ways.
"We've had somebody who is a recruiter," Brown said. "We've had many social workers and schoolteachers. We've also had people who don't have direct patient care responsibilities at all."
Creating a forum that works
Sellers explained that Resilience Rounds were developed as 30-minute virtual meetings of no more than 10 people who register for the session. It's hard to manage more than that for a single session and it's easier to manage each group member on a virtual platform.
At the beginning of each session, groups are asked to explain how they're coping and what they're finding difficult about their current situation. Common concerns are time management with family and work and concern over family members, especially those who are elderly and may need additional care during this time.
These experiences are universal across roles and disciplines.
Brown offered advice based on his own resilience-building, self-care skills: "Be close to someone, virtually or in-person, who will hold you accountable for your own well-being; somebody who can respect your pain, your exhaustion, or whatever you may be feeling at any given moment."
If additional support is needed, discussing concerns with a small group, or speaking to a mental health professional could guide some to better coping mechanisms. The first step for everyone is knowing they are not alone.