T-Cell therapy may bridge treatment gap for pediatric acute myeloid leukemia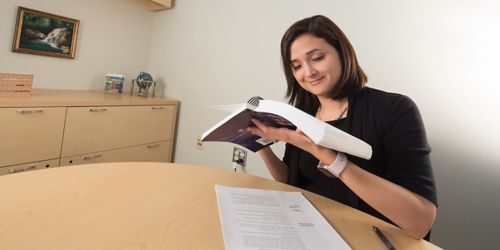 Pediatric acute myeloid leukemia (AML) is very difficult to treat. This blood cancer can come back after initial treatment with chemotherapy. If that occurs, patients are given more chemotherapy and, once the leukemia is under control, a bone marrow transplant. The more severe cases have a higher risk of the AML returning and tend to have AML that does not respond well to chemotherapy. As a result, a bone marrow transplant is not always possible. Researchers have found a type of immunotherapy that may help bridge the gap between chemotherapy and a bone marrow transplant. St. Jude recently launched a clinical trial to test using a regimen of modified T cells to activate the body's own immune system against the invading cancer cells.

T-cells infiltrating the cloak of invisibility
T cells are a component of the patient's own immune system that help defend against infections. In the human body, cells have a certain number of "tags" that work as their address or identification. T cells use the tags to identify cancer cells and fight them. However, tumor cells can make themselves invisible to T cells. They can also secrete substances that make T cells so "lazy" they can't kill anymore. These lazy T cells can't fight what they can't see, which allows the cancer to grow.
In the laboratory at St. Jude, we modified T cells to express a Chimeric Antigen Receptor (CAR) that allows the T cells to see and kill AML cells that express a CD123 tag, bypassing the tumor cell invisibility strategy. We selected this CAR after designing and testing a panel of five CAR candidates to see which one demonstrated the most encouraging results.
Evaluating CAR therapy in AML patients
We now want to test the CAR further to find out if these cells are safe and can kill AML cells in pediatric patients with relapsed or refractory AML. In the CATCHAML Phase I clinical trial, participants receive one dose of the treatment developed from the patient's blood cells and modified onsite at the St. Jude Good Manufacturing Practices Facility. If the therapy performs as hoped, patients will be able to progress to a bone marrow transplant. Our research team will follow CATCHAML participants for one year to measure the treatment's effectiveness. At that point, we will transition them to our long-term follow-up protocol for all St. Jude patients who have received gene therapy and monitor them for an additional 14 years.
CAR treatment implications for other cancers
CARs are a promising tool for a variety of anticancer therapies because they can be designed to target antigens associated with specific tumor types. For example, we are currently evaluating a different CAR construct in a study of patients with acute lymphoblastic leukemia, and we expect to open a trial next year to test another targeted CAR in children with solid tumors.
The information we learn from the CATCHAML study will be useful in finding a cure for AML and help to further our understanding of T-cell therapy for other cancers. While early findings have been encouraging, additional research is needed to ensure the long-term safety and effectiveness of these therapies and find solutions to potential problems such as treatment resistance and disease relapse.