Pain may be a risk factor for learning problems in childhood cancer survivors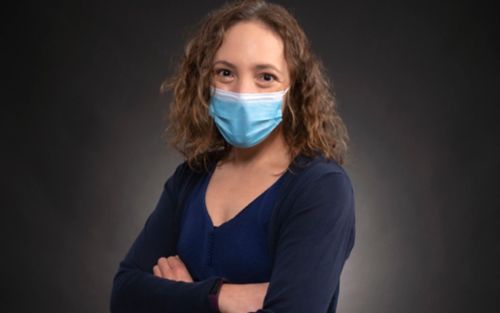 A St. Jude Children's Research Hospital study found an association between neuropathic pain experienced during therapy and learning and memory problems at the end of therapy in survivors of pediatric acute lymphoblastic leukemia (ALL). ALL is the most common childhood cancer.
The findings suggest that patients with ALL who experience pain may be at greater risk for neurocognitive problems and should be monitored closely for difficulties.
The findings were published in the journal Pain.
"We know that survivors of childhood ALL are at risk for neurocognitive late effects that can lead to difficulties with school, social relationships and quality of life during survivorship. Attention and learning problems are common in children treated for ALL, and it is challenging to predict who will have difficulties, even among patients undergoing similar treatment," said Lisa Jacola, PhD, of the St. Jude Department of Psychology and senior author. "Understanding why some patients are at greater risk than others is important because it helps us tailor our screening and interventions aimed at improving quality of life and functioning.
"Our results suggest that experiencing neuropathic pain during therapy is a factor that could add to risk," she said.
Reducing late effects of treatment
The research reflects ongoing efforts to reduce neurocognitive problems and other late effects of pediatric ALL treatment, while maintaining survival rates of greater than 90%.
Between 35% and 44% of children with ALL experience neuropathic pain during treatment. In adults with cancer and in the general population, such pain has been tied to a reduced quality of life and cognitive difficulties. This is the first study to examine this issue in children being treated for cancer.
The study included 345 patients with ALL who completed neurocognitive testing as part of the St. Jude Total Therapy XV study. Of these, 39% had at least one episode of neuropathic pain during treatment. Pain frequency and severity were graded according to standardized criteria. Either opioids or gabapentin were prescribed for pain management. Neurocognitive tests were conducted during treatment and in early survivorship.
Multiple pain episodes foreshadow risk
Compared to patients without pain, survivors treated for pain had greater learning and memory problems at the end of therapy. Within the group of patients who experienced pain during cancer-directed therapy, those who experienced more than one pain episode and those who were treated with opioids (versus gabapentin) were more likely to have learning and memory difficulties.
Additional research is needed to understand the impact of pain and pain medication on neurocognitive functioning, Jacola said. "Medication is an important and often necessary part of pain management, but evidence-based, non-pharmacologic interventions, including cognitive-behavioral therapy, relaxation and hypnosis, are effective at reducing pain and should be included in comprehensive pain management," she said.
The other St. Jude authors are Heather Conklin, PhD; Kevin Krull, PhD; Ching-Hon Pui, MD; and Doralina Anghelescu, MD. Marita Partanen, PhD, formerly of St. Jude, is the first author.
Key Findings
Multiple episodes of neuropathic pain during therapy may increase the risk for neurocognitive problems in survivorship.
Treatment with opioids was associated with a greater risk of such problems than treatment with the drug gabapentin.
Patients with elevated pain should be monitored closely for neurocognitive problems and to see if intervention for such problems is needed.
Cognitive-behavioral therapy, relaxation, hypnosis and other evidence-based, non-drug methods should be emphasized in managing neuropathic pain during ALL therapy.