Nobel laureate Emmanuelle Charpentier's major impact on science and medicine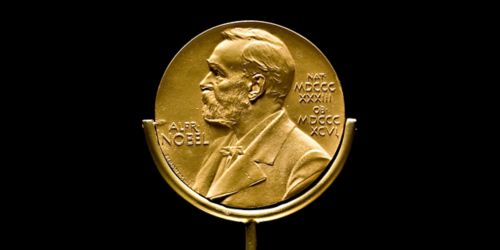 A world-renowned scientist who was named the co-recipient of this year's Nobel Prize for Chemistry October 7 has ties to St. Jude Children's Research Hospital.
French microbiologist Emmanuelle "Manue" Charpentier, PhD, and American biochemist Jennifer Doudna, PhD, received the prestigious award for their discovery of CRISPR-Cas9 and genome editing.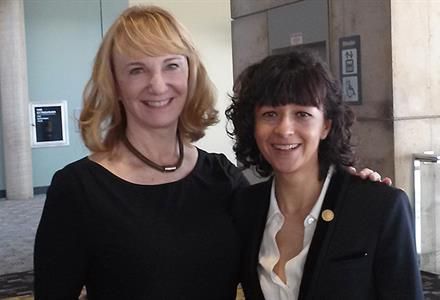 Charpentier worked as a postdoctoral fellow in the laboratory of Elaine Tuomanen, MD, Infectious Diseases Chair, in the late 1990s, where signs of her dedication and curiosity were already evident.

"Independent is an understatement when describing Manue. Everyone knew she was going to be in the lab all the time because she wanted to get to that set goal," said Tuomanen, who remains Charpentier's friend and close colleague. "She often speaks about St. Jude and what she learned here—that her work would actually translate to something that could impact patients' lives."
Charpentier's work in deciphering the molecular mechanisms of the bacterial CRISPR-Cas9 immune system and using it for genome editing has attracted worldwide attention. CRISPR-Cas9, an acronym for "clustered regularly interspaced short palindromic repeats," is a series of repeated DNA sequences in the genomes of bacteria that encode a defense system against viruses.
Collaborating with Doudna's laboratory at the University of California, Berkeley, Charpentier showed that CRISPR could be used to edit genomes, including human and animal genomes, with remarkable precision and efficiency. The discovery was listed as the 2015 Breakthrough of the Year by Science.
Charpentier has received numerous international prizes and recognitions, including the Breakthrough Prize from Google and Facebook; the World Technology Award; Germany's most prestigious research award, the Leibniz Prize; and inclusion on TIME magazine's 2015 list of the world's 100 most influential people.
Tuomanen has traveled to several award ceremonies with her mentee around the globe. This year's Nobel Prize ceremony is being delayed until next year due to the pandemic. Tuomanen hopes to attend the 2021 event in Stockholm, Sweden.
"I'm so proud of her achievements, and we've dreamed of what it might be like if she won the Nobel," Tuo
Charpentier was a postdoctoral fellow in Tuomanen's laboratory at New York's Rockefeller University, where she studied pneumococcus because it is the most naturally, genetically malleable of the bacteria. When Tuomanen came to St. Jude in 1997, Charpentier joined her.
"St. Jude is where we had the first chance to look at a full bacterial genome at a time when nobody else could do that," Tuomanen said. "There were 2,000 genes in the pneumococcus and you could identify those and where they started and stopped, but there was all this other stuff all over the place in the bacterial genome that made no sense. It just looked like it was baggage."
After leaving St. Jude in 1999, Charpentier continued to focus on the "baggage," and eventually showed how bacteria accumulate genetic signatures of invading viruses as a system of immune memory. The conversion of that discovery into a programmable genome editing system has huge potential for gene therapy. Charpentier currently serves as scientific member and director of the Max Planck Institute for Infection Biology in Berlin and research leader for the Laboratory for Molecular Infection Medicine Sweden at Umea University.
"I think Manue took two things away from St. Jude. First, the contrast between different bacteria is a clue to important biology and, second, a sense of mission," Tuomanen said. "She's attuned to the fact that making that extra step to do this kind of genetic engineering will help make the kids better. That's what is most important to her."
Shondra Pruett-Miller, PhD, director of the Center for Advanced Genome Engineering at St. Jude, employs CRISPR-Cas9 technology as a sort-of "molecular scissors" to make cuts in genomes. The cells' natural pathways then repair those lesions, a process that helps researchers better understand specific mutations.
"CRISPR-Cas9 is a game-changing technology. It has allowed us to do things that will continue to have a major impact on the future of science and medicine," Pruett-Miller said. "As a woman in the genome editing field, I am beyond ecstatic that these two talented female scientists are being recognized for their contributions to science and the world."
The honor is the first Nobel Prize in Chemistry to be awarded without a male collaborator. Shortly after learning she and Doudna had received the honor, Charpentier reflected on the importance of the achievement for women in science.
"My wish is that this will provide a positive message to the young girls who would like to follow the path of science, and to show them that women in science can also have an impact through the research that they are performing," Charpentier said during a phone interview with nobelprize.org.