Infection prevention and control: Planning patient protection during a pandemic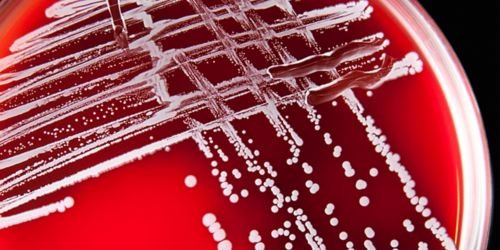 Months ago at St Jude Children's Research Hospital, Craig Gilliam, Director of Infection Prevention and Control, met with Infectious Diseases Associate Member Hana Hakim, MD.
"We'd read about this viral infection going on in China and coming to the Seattle area," Gilliam said. "We began talking about how it might impact St. Jude and what we needed to do to begin to prepare."

Within 48 hours, Hakim put together the beginnings of a written response plan for the institution. Nearly two months before lockdowns began, the Infection Prevention and Control team was working alongside other departments to craft plans to protect the health and safety of St. Jude employees, patients and families.

"Collaboration between the Occupational Health and Infection (Prevention and) Control teams enhances patient, family and employee safety," said Aditya Gaur, MD, member of the Infectious Diseases department and medical director of Occupational Health. "Proactively this collaboration informs creating a harmonized infection risk prevention strategy for everyone on campus, and reactively it supports a rapid, coordinated response to potential infection exposure risk incidents in the patient care environment."

Collaboration between the two programs at St. Jude predates COVID-19, he said, and "positioned us to mount a quick and coordinated containment and risk-mitigation response against COVID-19."

As the Infection Prevention and Control team began examining the appropriate institutional response for infection prevention, the key issue from the start was respiratory protection. In 2019, St. Jude assembled a multidisciplinary team charged with improving compliance with N95 fit testing.

"We came up with the strategy we needed to be ready (for COVID-19), though we didn't anticipate this at all," Gilliam said. "A lot of the work we did last summer is helping us now."

From N95 masks to protective gowns to isolation environments for COVID-positive patients, the team considered every angle to ensure protection for the institution's frontline workers and patients. And as community transmission of COVID-19 began to be documented, the groundwork laid by Infection Prevention and Control became central to the institution's quick, coordinated leadership response.

As Hakim led task force meetings and employee education seminars about the disease, the team conferred with colleagues at pediatric hospitals across the country on issues ranging from on-site testing to public reporting.

The biggest challenge was operating in a rapidly-changing situation. With little knowledge of the virus, they planned for a worst-case scenario.

"I needed to constantly stay clear-minded to be able to objectively assess the situation and the safest approach … while dealing with surrounding anxiety," Hakim said. "This was physically and mentally exhausting."

Infection Prevention and Control also teamed with Materials Management to address supply chain issues and personal protective equipment.

"I am glad to see that St. Jude remains a safe place and that St. Jude employees continue to take all necessary precautions and that they do understand the importance of their role in protecting St. Jude patients, families, employees and visitors," Hakim said.

As the pandemic continues through the second half of the year, Hakim isn't clear how long it will continue.

"It is concerning to see people becoming fatigued of precautions and some becoming complacent with wearing their face masks and practicing physical distancing," she said. "Everyone should know that as the community reopens its businesses, this is not because the pandemic is over but because economic recovery is urgently needed."