The HPV vaccine can prevent more than 31,000 cancer cases a year. This is why I care so much.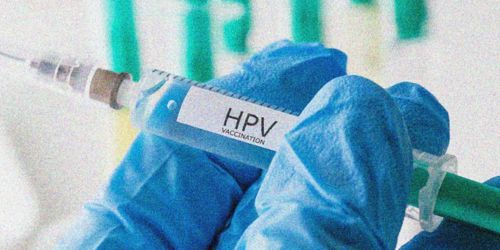 One of my dear friends recently passed away because of treatment-related complications of stage 4 cervical cancer.
When her husband called me with the news, I knew what that meant. Every year in the United States, the human papillomavirus (HPV)  causes 33,700 cancers in men and women. The HPV vaccine can prevent most of the cancers (about 31,200) from ever developing. Here's are 5 things to know about HPV and cancer.
The Centers for Disease Control and Prevention (CDC) recommends the HPV vaccine for boys and girls.

HPV vaccination can be started as early as age 9, but is typically initiated at the adolescent check-up with other immunizations.
Vaccination is also recommended for girls aged 13 through 26 years and boys aged 13 through 21 years who have not yet been fully vaccinated.
More than 31,000 cases of cancer could be prevented with HPV vaccination each year. Getting vaccinated early protects children long before they're exposed to HPV.
While the HPV vaccine works best with adolescents, the FDA recently expanded its approval for use in males and females aged 27-45 who haven't received the vaccine.
My dear friend never had the opportunity to receive the vaccine. When her son went to his physician to get the HPV vaccine, his doctor told him the vaccine was only for girls.
There is so much misinformation about HPV and the vaccine. As health care providers, we are obligated to educate our communities, health care providers, third party payors and legislators. Everyone should have the opportunity of many more reunion weekends, not have life halted from something that was preventable. We must stop HPV-related cancers. It's preventable.