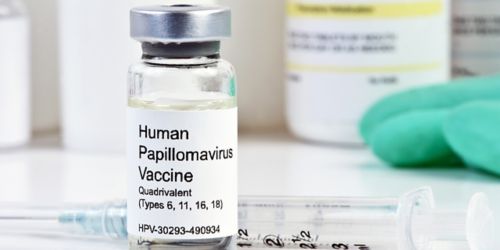 As a health care provider, my mission is to promote and provide optimal health for all. My passion for health care includes opportunities to screen, manage and educate patients regarding medical conditions. The first step is prevention, including vaccines and medical screenings. Vaccines, including the human papillomavirus vaccine, have proven to be safe, cost-effective and life-sustaining.
Human papillomavirus (HPV) spreads by skin-to-skin contact, including sexual contact. While condoms are an important way to prevent most sexually transmitted infections, they do not provide complete protection from HPV infections, because they do not cover all exposed genital skin.
There are more than 100 strains of HPV, including more than 40 that infect the cervix and approximately 15 that cause cervical cancer. Every year, about 12,000 women in the U.S. are diagnosed with cervical cancer and 4,000 women die from the disease.
HPV causes an estimated 36,000 cases of cancer in men and women every year in the U.S. HPV vaccination can prevent more than 32,000 of these cancers from developing by preventing the infections that cause those cancers.
Nationally, HPV infections and cervical precancers (abnormal cells on the cervix that can lead to cancer) have dropped significantly since the vaccine has been in use. HPV vaccines can prevent infection with the types of HPV most likely to cause cancer and genital warts. The vaccines are most effective when given at a younger age (between ages 9 and 12).
The benefits of HPV vaccination are clear: • Among teen girls who were vaccinated, infections with HPV strains that cause most HPV cancers and genital warts have dropped 86%. • Among young adult women, infections with those strains have dropped 71%. • Among vaccinated women, the percentage of cervical precancers caused by the HPV strains most often linked to cervical cancer has dropped 40%.
Most people infected with HPV have no symptoms or problems caused by the infection. In 10–20% percent of women, however, HPV infection does not go away, creating a greater risk of developing cervical pre-cancer and cancer. It usually takes, on average, 20 to 25 years for an HPV infection to cause cervical cancer. That's why it's important to get regular screenings (Pap test, HPV tests or both) to detect cervical abnormalities early before cancer develops.
A Pap test is used to find cell changes or abnormal cervical cells. These abnormal cells may be pre-cancer or cancerous. Cells from the cervix are sent to a lab and examined to see if the cells are normal or if changes can be seen.
The HPV test checks for cervical infection with high-risk HPV strains. The test can be done by itself or at the same time as the Pap test. The American Cancer Society recommends the primary HPV test to screen for cervical cancer or pre-cancer in women with cervixes who are between the ages of 25 and 65. A primary HPV test is one that is done by itself for screening.
The HPV test and Pap test are done the same way, using a special tool to gently scrape or brush the cervix to remove cells for testing.
Because a primary HPV test may not be an option everywhere, co-tests every five years or Pap tests every three years are still good options because they are both good at finding cancer and pre-cancer. But when available, the primary HPV test is the best option for cervical cancer prevention.
The most important thing to remember is to get screened regularly, no matter which test is used. When it comes to HPV, prevention is key.