The mission to make a rare disease extinct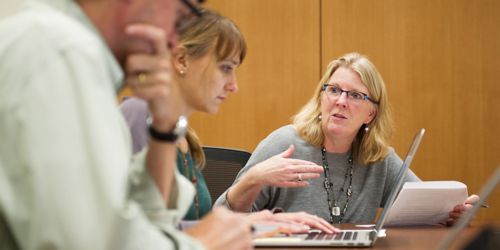 Scientists recently unearthed a dark secret hidden in the fossilized tail of a duck-billed dinosaur buried in the depths of Canadian soil. The unusual discovery in the lizard-like hadrosaur could potentially yield clues to a rare disease still found in humans today.
An insidious disease
An examination of the creature's remains found evidence of tumors resembling an immune disorder we know as Langerhans cell histiocytosis (LCH). The cancer-like condition occurs when too many cells known as histiocytes build up in the body. LCH and other types of histiocytosis, such as hemophagocytic lymphohistiocytosis (HLH), are extremely rare. When found, they occur primarily in children.
Like the dinosaur sneaking up on its prey, histiocytic disorders stealthily attack bones and organs within the body. Chemotherapy and other conventional anticancer therapies have helped many patients with some forms of histiocytosis, but other patients develop long-term chronic and life-threatening health effects. More than half of patients diagnosed with HLH will die from their disease.
The investigative team
Because we know so little about these conditions, we have collaborated with scientists at other institutions to learn more about the genetics and mechanisms that drive LCH, HLH and other rare histiocytic disorders. St. Jude is the coordinating center for the North American Consortium for Histiocytosis, known as NACHO, a group that brings together histiocytosis experts to facilitate laboratory and clinical research. Last fall, St. Jude hosted the Histiocyte Society annual meeting, which drew more than 200 international histiocytosis clinicians and scientists who shared their latest research on these conditions.
Exploring the science
These collaborations have already uncovered new information that enhances our understanding of these similar, yet very different, disorders. For example, one recent discovery revealed up to half of patients with LCH tumors harbor a specific genetic mutation in the BRAF gene. The findings help pave the way for new drugs designed to target the mutation in patients with LCH.
Related Posts
Our research team studied how the chemotherapy drug ruxolitinib helps block signals that cause HLH-associated inflammation. Along with Melissa Hines, MD, from the Division of Critical Care, we expect to launch a Phase II clinical trial in late 2020 to evaluate a new treatment for HLH that combines ruxolitinib and dexamethasone, a steroid.
The trial builds on years of amassed data showing that ruxolitinib can rapidly and robustly curtail hyperinflammation in a variety of immune-mediated disorders. Our goal is to offer patients a more effective therapy with fewer side effects than current treatments.
Up to 40 children with newly diagnosed HLH and up to 20 children with relapsed or refractory disease will participate in the study.
Although the excavated hadrosaur and his dinosaur brethren no longer roam the earth, histiocytosis has not suffered the same fate. With persistent digging by us at St. Jude and scientists elsewhere, perhaps one day this disorder will also be a relic of the past.