Let people with sickle cell disease inform clinical trial communication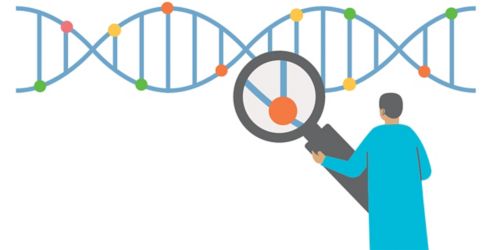 Even the best new treatments and potential cures for sickle cell disease mean little to patients if information about new therapies and research trials are poorly communicated. Although the only curative therapy is a bone marrow transplant, most patients with sickle cell disease lack suitable donors. Finding new treatments to cure sickle cell disease is a research priority not only at St. Jude but also for the American Society of Hematology and National Institutes of Health (NIH).

Ethical challenges of sickle cell disease clinical trials
Clinical trials of new methods of gene manipulation have begun in adults with sickle cell disease. As these gene-editing technologies are used, we're learning more about their safety, side effects and curative properties. The success of these smaller trials means opening research studies to more patients in order to learn about the treatments' effectiveness over time. Although the initial trials are in adults, the goal is to treat children and young adult patients, ideally before they experience serious organ damage from sickle cell disease. 
But there are ethical challenges unique to sickle cell disease, a disorder that mainly affects African Americans, a group historically mistreated and underrepresented in clinical research.  To overcome potential mistrust of clinical research, to improve relationships with patients and researchers, and to understand the best way to engage with potential research participants, it's imperative to engage both patients and parents of children with sickle cell disease to understand their needs.  
We need to increase awareness and education about clinical trials and let the patients and their families tell us how to better communicate with them. People with sickle cell disease have many questions about new medical treatments and the benefits of trying these therapies. Many individuals have questions about simply signing up for a clinical trial or a research study. We've formed a national working group to bridge that gap.
SCDGENE – increasing sickle cell disease awareness and advocacy
The National Academies of Sciences, Engineering and Medicine recently outlined a plan to address sickle cell disease in the United States. An ad hoc committee was formed to examine the epidemiology, health outcomes, genetic implications and societal factors of sickle cell disease. Their publication, "Addressing sickle cell disease – a strategic plan and blueprint for action," outlines the challenges in an eight-fold strategy for those with sickle cell disease and sickle cell trait to live long, healthy, productive lives.
Two of the strategies are:
improve sickle cell disease awareness and strengthen advocacy efforts
address barriers to accessing current and pipeline therapies for sickle cell disease
These two strategies complement efforts we've begun with a national working group, SCDGENE, to learn more about the best way to communicate with sickle cell disease patients. SCDGENE, a group of experts in sickle cell disease, bioethics, gene editing, law and health communication, will work with a patient advisory council to advance these two strategies.
With new research studies in development, we want to learn more about the attitudes and concerns of sickle cell disease patients to help inform research to further meet the needs of those who may be eligible to participate in clinical trials.
Our findings, informed by two years of patient input, will guide clinicians and scientists and their educational materials to help future patients make informed decisions about participating in clinical research.
We're excited and hopeful this effort will lead not only to increased participation in sickle cell disease treatments and therapies, but also to a blueprint for helping end the historical legacy of underrepresentation and mistreatment of minority patients in clinical research.