For new ideas and collaboration, St. Jude Global hosts neuro-oncology training seminar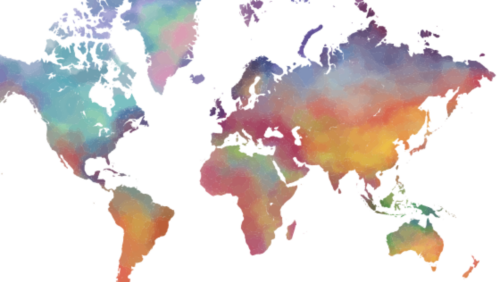 The first St. Jude Global Academy: Neuro-Oncology Training Seminar brought medical professionals from seven countries to St. Jude to generate new ideas for high-impact interventions and to share experiences. Participants also took the first steps toward a global collaborative platform for pediatric central nervous system (CNS) tumors.
The residential training component of the seminar followed a nine-week online course that included lectures, readings, online meetings, discussion forums and a group research project. After an initial engagement of 24 centers around the world, nine institutions were chosen based on patient volume and impact of an educational intervention. Then, 20 people from many subspecialties and regions were chosen to take part in the residential seminar. Seminar participants included oncologists, neurosurgeons, pathologists, radiation oncologists, a radiologist and a neurologist. These professionals traveled to Memphis from El Salvador, the Philippines, Peru, Malaysia, Mexico, Morocco and Pakistan.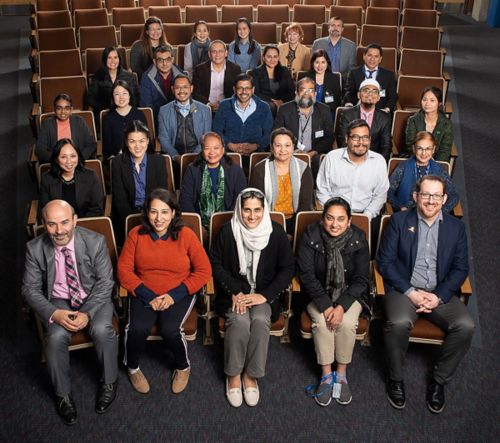 This is the first training seminar for the St. Jude Global Neuro-Oncology Program, led by Ibrahim Qaddoumi, MD, as well as the first under the leadership of Daniel Moreira, MD, director of Global Professional Education.

First, the participants attended the Pediatric Biomedical Imaging Initiative Pediatric Neuro-Oncologic Imaging Course and listened to lectures from world leaders about the comprehensive care of children with CNS tumors. Participants observed clinical activities and took part in group exercises. St. Jude faculty moderated discussions and delivered a variety of lectures, including Amar Gajjar, MD, Neuro-Oncology Division director; Thomas Merchant, DO, PhD, Radiation Oncology chair; Zoltan Patay, MD, PhD, Diagnostic Imaging chair; Frederick Boop, MD, consulting physician, and Jason Chiang, MD, PhD, from Pathology.
"We didn't want to teach the participants about just the theoretical aspect of CNS tumors, about how to treat them or diagnose them, but give them skills that would create a change in behavior," Moreira said. "This change is what will lead to a modification in practice, and what will lead to an improvement in outcomes."
Pediatric oncology is a disease of disparities – 20% survival for children in lower- and middle-income countries vs. 80% in higher-income countries.
"Inside pediatric oncology, CNS tumors are even more disparate," Moreira continued. "Given the complexity of care and the additional resources needed for diagnosis and treatment, CNS tumors have a wider range in reported incidence and outcomes based on the available data."
Syed Ahmer Hamid, MD, senior consultant for Pediatric Oncology and chair of Pediatric Services at Indus Hospital in Karachi, Pakistan, traveled to the seminar with four colleagues. He said training and development with St. Jude and other global partners help his institution. This course helps consolidate the Indus Hospital team who cares for children with CNS tumors and has helped them develop a multidisciplinary team for treatment and follow-up.
"With some guidance and support from a hospital like St. Jude, we can improve outcomes of children in our part of the world," he said. "This is the general vision of your hospital and leadership that no child should die of chronic illnesses. We can save the lives of children with catastrophic illnesses with training and capacity-building. We all can learn and incorporate whatever works best for our culture and our system. This is a wonderful opportunity for us."
Initial conversations about the design of the Neuro-Oncology Training Seminar began in late 2017. Seminars will take place every two years. Upcoming St. Jude Global Academy seminars include Critical Care and Infectious Diseases, both of which will bring a variety of participants to campus in spring 2020.