A global alliance to take the care of St. Jude to the world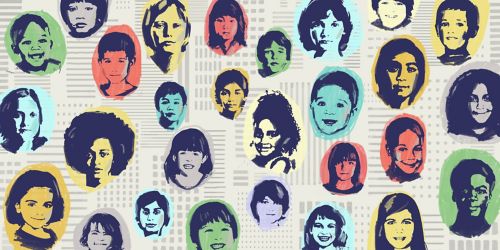 "I don't want to write. I don't want to talk. I don't want to listen. For everything a single, 'No.' I don't want to die."

A 10-year-old boy with cancer wrote that beautiful poem to share the emotion of his daily struggle. It reflects the thoughts of many children with cancer around the world. Some are at home, others are in a hospital far from familiar surroundings. These children are steadfast in their desire for no more suffering, no more cancer, no more death.
When Danny Thomas opened St. Jude Children's Research Hospital in 1962, he did so based on the belief that no child should die in the dawn of life. But he didn't mean children in Memphis or only those in the United States. He meant no child – anywhere in the world.
Our friends from around the world hold the same belief. And working together, we can achieve this lofty vision. With a shared dream, more than 160 individuals representing 123 institutions from 52 countries joined us in Memphis in December for the inaugural meeting of the St. Jude Global Alliance. We've waited for this moment for more than 50 years. It's finally here.
We will mark these three days as the moment we started something bigger than ourselves, something we never thought was possible.
The St. Jude Global Alliance will be a collaboration of institutions dedicated to increasing access to care and improving the quality of health care delivery for children with cancer and other catastrophic diseases worldwide. The St. Jude Global Alliance takes a multilevel approach developing global, regional and hospital-based initiatives centered on its member partners to build a community that is based on mutual respect and a desire to share knowledge to advance that care.
Through the work of St. Jude Global, we take the care of St. Jude to the world. With the St. Jude Global Alliance, we also bring the world to St. Jude. Everyone is important to St. Jude, whether we've partnered for 20 years or we've only been friends for one year. It's the same.
I agree with my friend Dr. James Downing, St. Jude president and CEO, who said during the meeting's opening session that we must cure the incurable. It's possible because of the power of our friends gathered at St. Jude for that weekend. Collectively, we have the answers.
We have so much work to do. The inaugural meeting of the St. Jude Global Alliance was just the start, albeit a momentous one. Our friends are spread across seven global regions with challenges unique to their respective homes. But as we came together over those three days, many realized overlap in their challenges, as well as their goals. Peers from across the world were able to collaborate and share solutions and stories to support and sustain each other. Regional and Transversal programs helped to guide the conversations and provide opportunities that will move us forward.
When I came to St. Jude in 1994 there were two buildings. I wondered if this really could be the place I read about in papers. But then within one minute of walking in the doors I knew. I felt the magic, the spirit of the place and the warmth of the people. We carry that spirit forward with our friends and future partners in the St. Jude Global Alliance.
I have appreciated every day of this tremendous journey in caring for children with cancer. Though I am in Memphis while our friends are in Kazakhstan, Guatemala or other places around the world, our mission is the same. No matter our home, we're guided by the same principles and passion.
Adolfo Cardenas Aguirre from Queretaro, Mexico, summed up the meeting's purpose well: "When I arrived on the first day I had a feeling that the world was about to change. After just one day, I have the feeling that the world is already changing with all of us here."