'Amazing effort' brings Global Alliance to new heights at 2022 Convening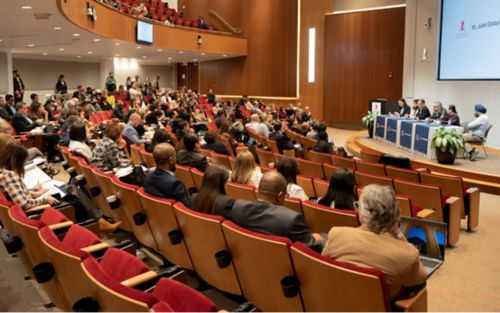 When the St. Jude Global Alliance met the first time December 6, 2018, the goal was to unite visionaries from around the world to ensure no child dies in the dawn of life.
"Today, we can certainly say that we are on the road to fulfilling those commitments," St. Jude Global Director Carlos Rodriguez-Galindo, MD, told the St. Jude Global Alliance Convening. The November 2022 meeting was held in person at the St. Jude Children's Research Hospital campus and virtually around the globe.  
The St. Jude Global Alliance now includes 165 institutions in 68 countries with dozens more in the process of joining. St. Jude Global also collaborates with World Health Organization, International Society of Paediatric Oncology, Childhood Cancer International and other groups that share a vision of curing childhood catastrophic diseases.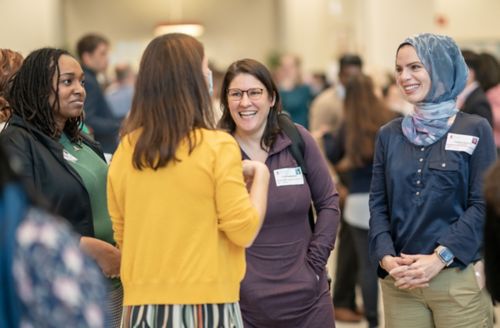 Fostering communication to rethink research

After virtual convenings in 2020 and 2021, Rodriguez-Galindo kicked off the 2022 meeting with an in-person address to about people in the Marlo Thomas Center auditorium, including about 100 alliance members plus close to 100 St. Jude researchers and staff. A virtual audience of several hundred more also joined. Overall, the convening attracted 1,000-plus registrants. 
The annual event aims to open communication among institutions worldwide to accelerate progress through shared research, methods, and results. This year's theme was Rethinking Research. The meeting featured presenters from more than 20 countries, providing a diverse set of voices.
"We are trying to answer questions that we cannot answer at St. Jude; that we cannot answer in New York or in hospitals in Germany or in Singapore," Rodriguez-Galindo said. "It's about understanding the diseases that we treat and whether there are opportunities to develop more capacity for research.
"The St. Jude Global Alliance is a platform where we can come together to explore what our governments need, what our foundations, partners and hospitals need to advance our goals," he said.
Demonstrating what is possible
James R. Downing, MD, president and CEO of St. Jude, praised the St. Jude Global Alliance. "Together we can change the world; you're demonstrating that by what you do in your country, what you do in your region and what we do together to advance cures for children with catastrophic diseases," he said.
"As I look back on my career, I am absolutely convinced that this will be the most important thing I have ever been involved in," he told the audience. "This amazing effort is because of you."