Gene therapy: Scientific breakthrough and a legacy of a cure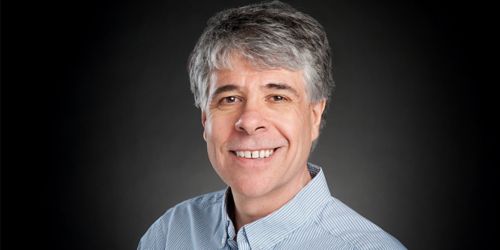 The path to scientific discovery is often long. The quick and fortuitous breakthrough is rare. Researchers generally take steps forward, rather than leaps. A new study from St. Jude, published in the New England Journal of Medicine, shows how persistence pays off as researchers' work moved from a goal to a treatment—and now a cure—over the course of a 20-year journey.
X-linked severe combined immunodeficiency, or SCID-X1, is a rare, life-threatening genetic disorder. It is sometimes called "bubble boy" disease, a reference to measures taken to protect patients who are born with little or no immune protection. Untreated, these children usually die early in life.
For years, the best treatment for SCID-X1 has been bone marrow transplantation with a tissue-matched sibling donor. But more than 80 percent of SCID-X1 patients lack such donors. For those with matched donors, the process can often lead to serious treatment-related side effects.
For more than 20 years, the late Brian Sorrentino, MD, Experimental Hematology director, dedicated his career to finding a cure for the immune disorder. As a childhood cancer survivor, he uniquely understood the urgency of the St. Jude mission. Sorrentino and his colleagues worked to develop gene therapy to treat the disorder.
SCID-X1 is caused by a mutation in the interleukin-2 receptor subunit gamma (IL2RG) gene that produces a protein essential for normal immune function. The challenge was to devise a strategy to introduce the correct gene into enough blood stem cells to restore immune function without mistakenly turning on other genes, including cancer genes.

The gene therapy developed in the Children's GMP on the St. Jude campus uses the human immunodeficiency virus, a lentivirus that can infect cells that are not dividing. Researchers re-engineered the virus to ferry a normal copy of IL2RG into patients' blood stem cells and included insulators to prevent inadvertent activation of adjacent genes. Each patient was also pretreated with a carefully calibrated low dose of a common chemotherapy drug, busulfan, to provide room in the patient's bone marrow space for the gene-corrected cells to engraft.
Ten infants were treated at St. Jude and UCSF Benioff Children's Hospital San Francisco from 2016 to 2018. The novel approach has shown outstanding results: All children are producing functional immune cells, including T cells, B cells and natural killer (NK) cells, for the first time with no immediate side effects. Only time will tell if this complete reconstitution of the immune system will be a durable, lifelong cure, but the results are very promising.
The infants are now toddlers and are developing, growing normally and getting vaccinations. Their families are free to imagine bright futures for them.

These remarkable results are the culmination of a career. They are also bittersweet.
Dr. Sorrentino developed lung cancer as a result of the treatment he received as a child to fight his cancer. During the past few years, there were signs the gene therapy that was the centerpiece of his career was safe and effective. He remained involved in the research until the end of his life and was senior author of the New England Journal of Medicine study, which appeared after he died. We take comfort in knowing that his legacy lives on in the children who benefited from his work. Importantly, the new gene therapy approach may someday help children with other disorders, such as Wiskott-Aldrich syndrome and sickle cell disease.
As St. Jude was being formed in the late 1950 and early 1960s, hospital founder Danny Thomas defined the parameters for the institution. The mission statement was carefully crafted: St. Jude is dedicated to advancing cures, and means of prevention. The order of the words was deliberate. Thomas understood that only through research could treatment advances occur.
More than half a century later, the work of Dr. Sorrentino and his colleagues shows the power of persistence and what can be accomplished when determined individuals work together to achieve a better tomorrow for children in need.