Engaging partners to achieve HPV vaccination increases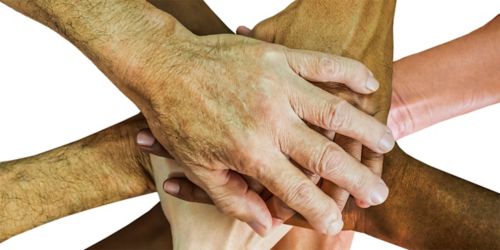 I love using navigational apps. They provide comfort and assurance that I will reach my destination without the risks of getting lost or encountering major delays. I especially love using the Waze GPS app because it not only gives me directions but provides updates about traffic, construction, police or barriers that may exist along my path in real-time.
These extra features make my driving trips less cumbersome, less stressful and more palatable. They also help me easily anticipate what is to come and consider selecting an alternate route. Having worked to mobilize community partners for the past 14 years reducing HIV transmission and acquisition for the St. Jude Comprehensive HIV Prevention and Care Program, I found value in developing effective researcher-community partnerships across various sectors. I equate the knowledge, information and stakeholder access of community members to Waze app features.
Partnering with the community to eliminate HPV-related cancers
As content and disease prevention experts, we have the evidence-based interventions and data-driven approaches to support and verify our rationale for recommending prevention modalities. These modalities may include preventive or therapeutic vaccines, early screening or testing, and risk reduction strategies. However, we do not already have the required buy-in and knowledge of the community. For that, we rely on the stakeholders and gatekeepers who work with, and have access to, the target populations who will benefit the most from our recommended prevention strategies.
Community partners understand a community's assets and barriers and serve as trusted gatekeepers. We have the support of more than 25 Memphis partner agencies, representing a diverse mix of stakeholders from various sectors, such as the health department, faith- and community-based organizations, schools and parents. With their help, we were able to align with a common goal of optimizing youth HIV prevention and treatment. Having commitment from a diverse group of people and organizations allowed for shared responsibility in transforming the health trajectory of our city's youth population.
As the new administrative director for the St. Jude HPV Cancer Prevention Program, I plan to use my expertise in mobilizing community partners to collaborate on strategies that will eliminate HPV-related cancers through vaccination and screening. A week into this role, I am often asked if it gives me pause to have conversations with parents, school administrators or clinicians about the importance of HPV vaccinations for children as young as 9 years old. I simply explain that I plan to invite parents, administrators, clinicians and community partners to have a conversation. We can discuss the risks associated with HPV and the impact of HPV vaccines to prevent cancer. I will then implore them to establish a working partnership that equips them to use their influence to help improve vaccine rates.
My experience has taught me that engaging community partners to improve health requires the commitment of and contribution by the affected communities. It also requires establishing partnerships with community organizations, parents, agencies and clinicians. Each of these entities is uniquely positioned to evoke individual-level change as well as advocate for new policy and practice changes that support better health outcomes.
Garnering community buy-in and support after increasing awareness and understanding will help the HPV Cancer Prevention Program identify, address and remove barriers to HPV vaccine uptake. It is a win-win for us all. HPV vaccination rates in the United States remain significantly lower than those for other recommended adolescent vaccines. I am confident we can significantly improve these low rates alongside strong community partners who will help us navigate the structural pitfalls that may exist along our path.