Celebrating Doctors' Day: St. Jude physicians reflect on their career origins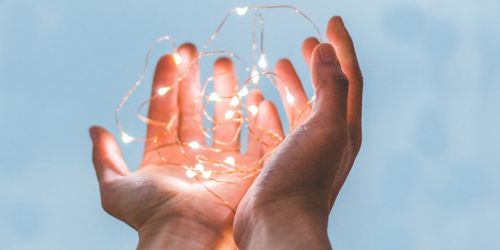 National Doctors' Day is celebrated annually March 30. The first observance of Doctors' Day occurred in 1933, in Winder, Georgia, when Eudora Almond, the wife of Charles Almond, MD, decided to set aside a day to honor doctors and celebrate their contributions. The first National Doctors' Day was officially recognized by the United States government in 1991.
To honor the contributions of St. Jude doctors and their colleagues around the world, several physicians shared how they were inspired to pursue a medical career and how the institution supports their work.
Rachel Brennan, MD
Oncology, Solid tumor Division
As the eldest of five, and with summers spent babysitting, a love for working with children came early for Rachel Brennan, MD, Oncology.
Identifying her passion to care for kids with cancer took firsthand work experience and some fortuitous introductions to model for her what a career in pediatric oncology and research could look like.
"My first day at St. Jude I was so inspired by the intersection of basic science and clinical care. That is what makes St. Jude a place where the phrase 'translational research' is put into practice," Brennan says. "I love the community here and the sense of being in this fight together as a team. Each person brings determination, passion, hope… and a smile to work – even behind the mask!"
---
Andrew Elliott, MD
Pediatric Medicine
Andrew Elliott, MD, was diagnosed with leukemia when he was 14. A St. Jude patient, he learned a few things about medicine from oncologist John "Torrey" Sandlund, MD, part of the hospital's leukemia/lymphoma team at the time.
"Dr. Sandlund and others who took care of me were wonderful role models," Elliott says.
A psychiatrist, Elliott listens with genuine empathy to the stories of patients and families. Indeed, the career path he chose was unexpected; the job requires a lot of person-to-person communication.
"I'm an introverted guy," Elliott says.
Despite being a quiet kid, he often played mediator with friends and siblings.
"I think I was always good at listening to people," he says.
Good listening requires a comfortable and secure physical and mental space. Elliott appreciates that the hospital and its employees create that space — a home away from home that allows patients and families a sense of normalcy. Elliott says St. Jude was his "second home" for a time.
"I suppose it's not surprising that I'd want to come back," he says.
---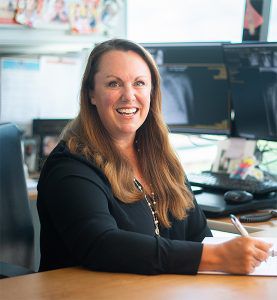 Sara Federico, MD
Oncology, Solid Tumor Division
For Sara Federico, MD, Oncology, the decision to become a doctor goes back to experiences as a child with asthma.
She recalls time spent in the hospital, and vivid memories of days spent trapped behind walls of plastic in an oxygen tent. But she also remembers her doctor and nurse. Their compassion and the way they cared for her inspired her to go into medicine.
Federico views working at St. Jude as a gift.
"The opportunity to help a sick child get better, to make it to another birthday, to make it out of the hospital, or to graduate from high school is unlike any other. There is nothing more rewarding than being part of a team that makes that happen," Federico says.
---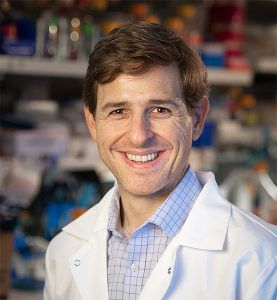 Diego Hijano, MD
Infectious Diseases
Diego Hijano's father and siblings are lawyers, but he opted for a career in medicine after being inspired by his childhood pediatrician and his uncle, a surgeon in Argentina.
"Helping people feel better always came naturally to me," Hijano says.
With the resources provided to St. Jude physicians, Hijano can focus on patient care. He begins each day with one goal in mind.
"In each interaction I have with patients and families, I want them to feel better when I leave a room than they did when I walked into it. The most rewarding part of my job is making them smile," Hijano says. "Of course, not all patients have a positive outcome, so I treasure the time I spend with patients and their families. My reward is putting them at ease and seeing their smiles."
---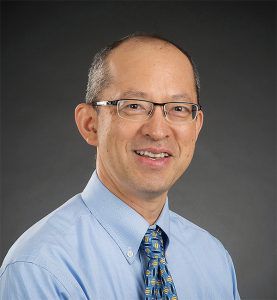 Hiroto Inaba, MD
Oncology, Leukemia/Lymphoma Division
Hiroto Inaba's ancestors were samurais who lived on top of a mountain in Japan. He was born there and planned to open a small clinic in his community as a general practitioner.
But a pediatric oncologist at his medical school influenced him to think bigger.
Inaba, who has many instances of cancer in his family's history, chose to specialize in pediatric oncology. He chose a fellowship in the U.S. to pursue new clinical and research skills.
"I applied for a fellowship and will never forget the moment when the computer showed my matching result to St. Jude," Inaba says. "St. Jude allows me to do my best work because there is great teamwork. In addition, we have close connections between research and clinical care to provide the best possible treatment for each patient."
---
Esther Obeng, MD, PhD
Oncology, Molecular Oncology Division
As a child of immigrants, Esther Obeng, MD, PhD, Oncology, strongly believes in the American Dream.
"My parents came to the U.S. on educational scholarships and would always remind me that I could do anything I set my mind to if I had a good education," Obeng says.
With education always a top priority for Obeng, she became interested in the medical field during a biology class in middle school. At St. Jude, she furthers that passion for medicine and science through interactions with families and clinical research.
"Caring for patients is a privilege," Obeng says. "The people and the culture at St. Jude inspire and help me to do my best work as a physician. I've especially enjoyed working with and learning from the advanced practice providers at St. Jude."
---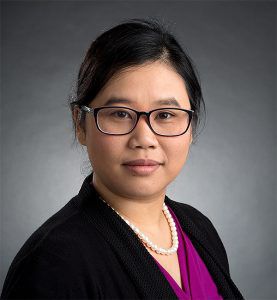 Anna Sitthi-Amorn, MD
Hospitalist Program, Quality of Life and Palliative Care
A native of Thailand, hospitalist Anna Sitthi-Amorn, MD, caught the medicine bug at an early age. Her mother and father worked as doctors.
Sitthi-Amorn tagged along with her father as he completed his appointed rounds. The monthly trips to the primary care clinic stuck with her.
"The patients were so appreciative of his service," she says.
Eventually, Sitthi-Amorn found her way to St. Jude. A Pediatric Bone Marrow Transplantation and Cellular Therapy fellow, she decided to stay. The self-described quality improvement and safety nerd joined the Hospitalist Program.
"The work is exciting," she says. "No two shifts are the same."
Sitthi-Amorn affirms the many intangible rewards connected to meaningful work. She recalled a quiet teenager who proudly showed her his report card. He got straight A's, a feat he achieved a few months after a bone marrow transplant. For Sitthi-Amorn, this was a moment to remember.
---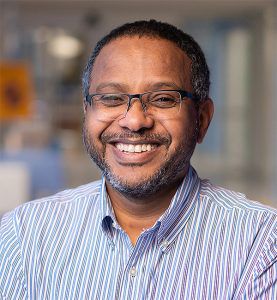 Ali Suliman, MD
Hospitalist Program, Bone Marrow Transplantation and Cellular Therapy
As a 5-year-old growing up in Sudan, Ali Suliman, MD, recalls his father taking him to a local doctor. Suliman had abdominal pain, which turned out to be a ruptured appendix.
"The doctor sat down and explained to me what I had and what needed to be done for me to get better," Suliman says. "I understood what was going on every step of the way until I was discharged."
Suliman never forgot that experience, or that physician.
"I wanted to be like him, good and compassionate, but at the same time being able to explain to any patient what is going on with them every step of the way. So, I never imagined myself being anything but a doctor."
Suliman enjoys meeting the challenge each day brings to his work.
"Every day is a new challenge. This past year has been a testament to that," Suliman says.
---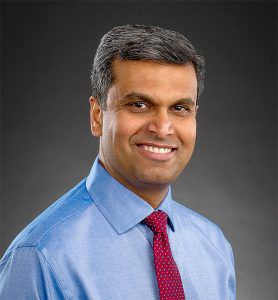 Santhosh Upadhyaya, MD
Oncology, Neuro-Oncology Division
Born and raised in India, Santhosh Upadhyaya, MD, was awed when he saw physicians in their glamorous white coats commanding respect as they worked in his local hospital.
It soon became clear to him that physicians could play an important role in healing the suffering of their patients through compassion and comfort as well as their medical knowledge.
"Working at St. Jude is special because we have the ability to provide the most advanced care for children with cancer in collaboration with some of the finest physicians and care team members, without the families having to bear the financial burden of this disease," Upadhyaya says. "At the same time, we can advance research into childhood cancers to continue making a difference."
---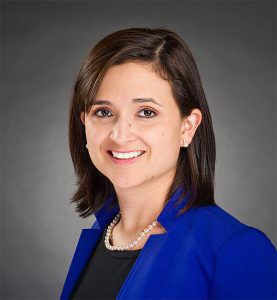 Paulina Velasquez, MD
Bone Marrow Transplantation and Cellular Therapy
Paulina Velasquez, MD, grew up in a family of physicians in Guatemala. She saw medicine as a natural choice. As a high school student, she was attracted to cancer research and envisioned a career as an adult oncologist.
This changed during a pediatrics rotation in medical school.
"I was amazed at the resilience of each and every one of the young children on the general pediatrics ward," she says. "They didn't let a treatment bring them down and were always ready to play and smile. I was smitten, and my career plans changed."
Velasquez's mom taught her to dream big, work hard and help others.
"I am able to do that at St. Jude," Velasquez says. "Here you can take findings from the lab bench to patients, make new observations, confirm them at the lab bench and ask new questions. But more than that, here there is an enthusiasm for the common mission that results in a sense of pride and belonging. This is the 'special ingredient' that visitors sense when they come to St. Jude." 
---