Cultural humility ensures open, honest patient care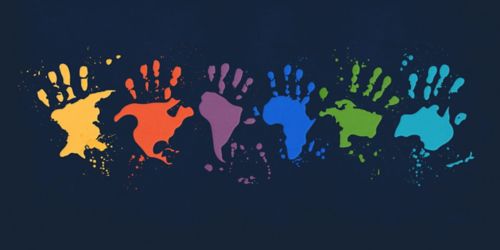 Patient- and family-centered care strengthens the bond between caregivers, their patients and families. Implicit bias and cultural assumptions can chip away at that bond, forming barriers to communication and distrust.
As clinicians, we want to provide the best care possible for our patients. The first step in helping to ensure that's possible is to approach patients and their families with cultural humility.
At St. Jude, I enjoy a dual role as a hospitalist MD and palliative care provider as a part of the Quality of Life division. Although these two disciplines are different it gives me the unique opportunity to see patients and families at different stages of their care. Many of these moments involve difficult conversations, and I want to ensure they occur from a foundation of trust and caring.
Cultural humility: a story
I'd like to share a story about a young patient in the ICU who failed a second transplant. Through my role as a palliative care physician, I had grown well acquainted with this family. I had learned this patient passed away so arrived early at work to check on the family prior to my hospitalist shift starting. It is important to note the family is Muslim. I will never forget what I saw in that room.
The mother was playing verses from the Quran on her phone, which is prescribed in Islam when a person is dying or passed away. The father was on his cell phone making arrangements to bury his child within 24 hours, which is also prescribed in Islam. The social worker doing her best, but she wasn't able to help as much as she wanted due to cultural barriers. I then noticed a bereavement tray in the corner of the room that included ham sandwiches. Muslims are forbidden to eat pork. The tray lay there, untouched.
I could only imagine how distressed this family must have been feeling at that moment. At St. Jude, we have patients who travel from all over the world to receive top-notch cancer care. The challenge posed from leaving what is familiar behind is so great that it is incumbent on us to provide culturally sensitive care that can make this transition a little easier.
What do we do to be more culturally humble?
The first step is to understand that one of the barriers to providing culturally humble care is implicit bias. Implicit biases are attitudes and beliefs we are not aware of and cannot express. We all carry these biases. Implicit bias researchers have posited that we are ingrained with them from childhood due to stereotypes and other environmental factors we are exposed to.
As an example, if you enter a patient's room and address the father primarily since you assumed at some point this was a paternalistic culture since the father speaks most. To navigate this situation in a more culturally sensitive manner, approach it with curiosity and ask which family members would like to be present when sharing medical information. When we take time to consider families' values system and cultural beliefs, we begin to build the foundation of trusting relationships and successful shared medical decisions.
Step into implicit bias
The first step to combating bias is to accept we all have them. It is not a judgment; it is just a fact. The key to undermining our biases and stereotypes is checking them before every interaction we have with patients and families. As an institution, we can work together through consistent training and teaching. Understand that you don't unlearn something immediately when it's been ingrained for a long time.
Caregivers need to be trained to first enter a patient's room as if they know nothing about the family's cultural dynamics. Each family has its own subculture so approaching with curiosity and asking open-ended questions will lead to a deeper understanding of their value systems and beliefs regarding medical care.
I am trying to relay the message to my peers that this will build trusting relationships and alliances with patients and their families. Being in palliative care has also given me a different perspective, but at St. Jude, there is so much buy-in — every doctor cares for the patients and wants to do better.
A new paradigm of cultural humility in patient care
We are seeking better ways to offer regular, ongoing training for our clinical staff.
That includes providing resources for cultural questions. I formed the Cultural Resource Developmental Working Group (CRDWG) to provide relevant cultural resources in Memphis that can help families adjust to their new environment. This is yet another step in the direction of building trusting relationships. The group is also planning to build an intranet site that not only shares these resources but also provides tips and advice for those interested in navigating culturally challenging medical conversations.
Another step is educational — offering training so clinicians can learn what questions to ask and how to ask them. I've begun lectures with our residents and fellows on cross-cultural communication and culturally humble care in order to start the dialogue with new physicians which they have been extremely receptive to.