Cancer care during a pandemic: What we learned prepares us for the next emergency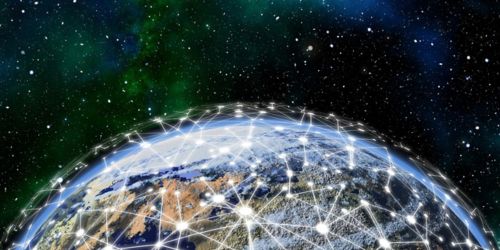 How has the COVID pandemic affected pediatric cancer care?
For starters, it's convenient to say that it has been affected, just like so many other things. But we wanted to see how the pandemic affected resources and treatments for pediatric cancer. I was part of a recent global assessment of the pandemic's effects on resources and treatments for pediatric cancer. The study was an international collaboration that included Daniel Moreira, MD, myself, other colleagues at St. Jude and more than 200 hospitals.
What we found out was troubling.
Global burden of cancer care in a pandemic
COVID-19 accelerated gaps in health care infrastructure, meaning the pandemic demonstrated and exacerbated problems with health care delivery. The gaps highlighted the disparities between high-income countries like the U.S. and low-and middle-income countries.
The long-term effects of this on childhood cancer outcomes aren't clear, but our results stress the need for more assessments of resources. Vulnerable populations need more support, especially during a pandemic or health emergency. We also want to learn about and share strategies that have mitigated the pandemic's barriers to providing pediatric cancer care.
Study of disruptions of cancer care
We conducted a worldwide cross-sectional survey of pediatric oncology providers for two months in mid-2020. We asked them to assess their hospital's characteristics, the number of patients diagnosed with COVID-19, disruptions and adaptations to pediatric cancer care and resource availability.
Responses from 213 hospitals reported considerable disruptions in cancer diagnosis and management. In fact, nearly half of the facilities saw fewer patients with newly diagnosed cancer than they would have expected. One-third of institutions noted an increase in the number of patients whose therapy didn't start or was delayed by four weeks or longer during the pandemic.
In addition, nearly 80% of hospitals reported a reduction in cancer surgery, and more than half reported modifying chemotherapy or having to deal with shortages of blood products and treatment agents. Shortages of cancer beds, clinical staff and financial support also caused nearly one in 10 hospitals to close their pediatric cancer unit entirely for an average of 10 days. The majority, but not all, of the hospitals that faced closures were hospitals in low-and middle-income countries.
Ongoing work to alleviate the disparity of care
St. Jude Global is already working to alleviate the problems this pandemic raised. Early on, St. Jude Global launched the Global COVID-19 Resource Center as a tool for collaboration and communication and to find the latest information on childhood cancer and COVID-19. Done in collaboration with the International Society of Paediatric Oncology, the site also features a registry to learn more about COVID-19's effects on pediatric cancer patients.
This survey provides us an incomplete picture. It does show us areas that need improvement, including the need for a substantial global response to support pediatric oncology care.
We also found that the health care industry has been resilient through this pandemic. Institutions have implemented policies and protocols, redistributed resources, and adjusted staffing to address issues raised by COVID-19. Many institutions in our study enhanced patient care through new technology; improved infection control practices; placed a higher priority on the psychosocial needs of families and staff; and transitioned patients to outpatient settings to allow for continued care delivery.
These changes created a more efficient delivery of health care. In addition to longer-lasting improvements, this optimization of health care systems is a blueprint for delivering care in future health emergencies.