Coping with COVID-19: A tug-of-war between the heart and the head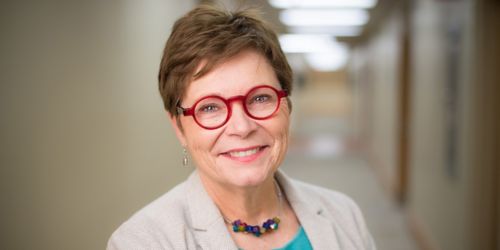 How do I cope with COVID-19?

This is a difficult question. I am still figuring out whether I am coping or not.
I describe it as an intergalactic tug-of-war between the heart and the head. The heart feels uncertain and afraid.
I pore over the numbers.
What risk groups am I in? Does hypertension count as heart disease?
I wish they would divide the age groups by year rather than decade. At the end of the day, I am afraid of dying from COVID-19, and I am not ready for that.
The odds are in my favor. But they should have also been in favor of my brother-in-law, whom I had to say goodbye to over FaceTime as he struggled to breathe. He had made the brave decision with no family members present to not be put on a ventilator. The odds should have also been in favor for my co-worker's husband. Shouldn't they?
At the same time, as a physician trained in infectious diseases with an advanced degree in epidemiology, I know the principles of disease transmission, the science of coronaviruses and risk reduction. I know that there are many ways vaccine development can go wrong. I have worked in the HIV field for more than 30 years. I have been preaching these things for decades.
I also find the discovery of a new pathogen and everything that we are learning about the disease exciting. Which symptoms are related to infection and which ones are caused by the immune system's response?
It's fascinating that adults have been described as having cytokine storm, and now we are seeing post-infectious inflammatory presentations in children. How are they related?
There are so many questions yet to be answered.
What does a positive polymerase chain reaction (PCR) result tell us about the possibility of ongoing transmission?
Will we be able to identify a post-exposure prophylaxis regimen?
Can we join a vaccine trial?
When can I hold my grandbabies again? Video chats are great, but they're not the real thing!
Most of the time my head is winning, but it is sometimes still an effort to keep the heart in line.