Co-designing access to global pediatric cancer care with Nickhill Bhakta, MD, MPH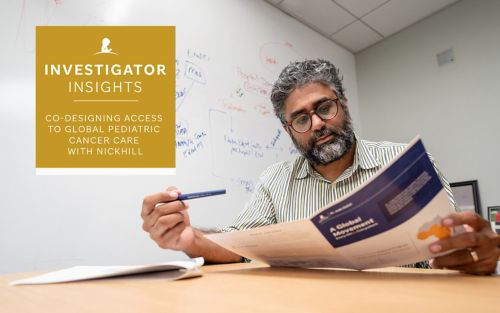 Where I am right now is defined by who I am as a person. But where I am is not always where I imagined myself to be.
My path to leading our St. Jude Global program in the Sub-Saharan Africa region was not always clear or linear. Instead, I arrived at my current role through an understanding of history and culture, investment in personal relationships and establishing trust-based partnerships in a field often driven by grant-funding deadlines and authorship order.
My interest in global development defined my path early on, a topic that arose from my lived experience in Africa. My parents (and most of my grandparents) were born in the area now called Zimbabwe. The summers I spent with my family in Zimbabwe, Zambia, Botswana and South Africa shaped what I wanted to do with my life.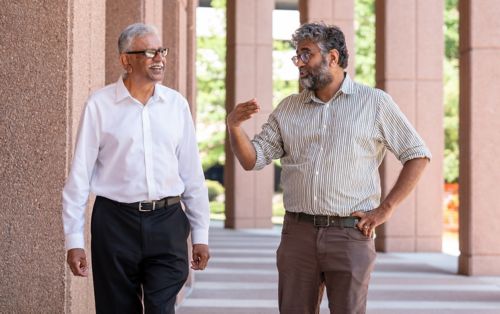 At the start of college, I studied modern Russian and Cold War history, a topic that spurred an interest in how the complex and competing spheres of influence approached global international development. Looking at the world through this lens, I found healthcare diplomacy to be the most interesting factor within the field of international development.
While theory was intriguing, I wanted to explore health as an international development component on the ground, not just in books. Toward this goal, I spent a year in Kenya examining and collecting data on the policies, implementation and economic sustainability of HIV and tuberculosis programs in the country. Ultimately, my time in Kenya would inform my future, even as I returned to the US and began my medical training.
Now, there is one little secret I have to share; up until the start of medical school, I was certain about one thing: I would never become a pediatric oncologist. While this may sound like an oddly specific red line, treating kids with cancer was what my dad did, and I was obviously different from him.
When I started medical school, I figured I would become an adult infectious disease specialist working on HIV or tuberculosis. But, of course, I was randomly assigned an acting internship in pediatric oncology during my third year of school, and I fell in love with it.
But this was no fairytale medical school ending; my love of pediatric oncology sparked an existential crisis. Summers in Africa, my year in Kenya and my newfound love for pediatric oncology kept bringing me back to the question — how do I do global health and still practice pediatric oncology?
At the time, the two fields seemed incompatible. But I was determined to find a way to do both.
After my third year in medical school, I took a year off and earned my Master of Public Health (MPH) from Harvard University. In that program, I stepped away from the "see one, do one, teach one" mentality of medical training and thought more broadly. I learned to analyze health-economics decision making and reflect on my own role in the system. I realized the choice was obvious — this is what I needed to be working on.
My next steps, the ones that brought me to St. Jude, allowed me to realize the dream of uniting global health and pediatric oncology. 
When I arrived in Memphis, I was the annoying fellow who turned everything into a global health or health economics question. So, when I needed to do a presentation during my survivorship rotation as a first year, I took an unexpected approach. Impressed by the amount of data collected in the St. Jude LIFE study, I proposed creating lifetime simulation models — from diagnosis to death — leveraging data from the study to inform research questions for clinical trials.
The topic was presumptive, but to my surprise, my presentation sparked an incredibly productive partnership with the Department of Epidemiology. With the epidemiology and statistics training I received at St. Jude under the mentorship of Drs. Robison, Hudson, Yasui, Ness, Armstrong and many others, combined with my lived experience and medical training, I was ready to take action.
But as I was completing my third and final year of training, Carlos Rodriguez-Galindo, MD, came back to St. Jude, and everything changed again.
Despite my deep appreciation for epidemiology and survivorship work I'd discovered at St. Jude, my true love was still global health. So, when Dr. Rodriguez-Galindo approached me with an opportunity to advance pediatric care in Africa, the choice was obvious.
As chair of the Department of Global Pediatric Medicine and Director of St. Jude Global, Dr. Rodriguez-Galindo wanted to make St. Jude Global truly global. Under the previous International Outreach Program, St. Jude had existing collaborations in Latin America, North Africa, the Middle East and East Asia. However, as an institution, we did not have a partnership legacy in Sub-Saharan Africa. So, our first question was, "How do we begin working in sub-Saharan Africa? What should we be thinking about if we want to establish productive partnerships in this new region?"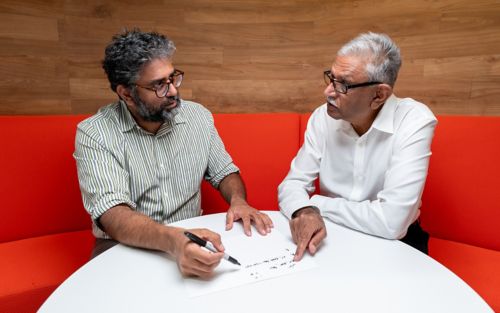 Because of both personal and professional experience, I had strong feelings about this. We had to show that we were there with commitment, humility and a bilateral approach to improvement.
As a critical starting point, I emphasized that we would only explore collaborations when invited; we would never impose. That means we would not come into a nation or region to say what we want. We started by listening to our colleagues' needs and wants while sharing our values and goals from the St. Jude Global perspective.
Once we understood one another, we could map our mutual interests to figure out where to start.
As often happens in life, the advancement of our partnership with the Sub-Saharan region developed opportunistically through a network of personal relationships. 
Because my dad, Manoo Bhakta, MD, completed his medical training in present-day Zimbabwe, he maintains an informal WhatsApp chat with friends and medical professionals around the world. News of my work in Africa weaved through the US, Australia and Zimbabwe via the WhatsApp chat, and one day, I ended up with a cold email asking to meet with the only pediatrician treating children with cancer in Zimbabwe.
Our incredibly rich partnership started with a dialogue where we sought to learn how St. Jude could be useful to the team in Zimbabwe. As we started talking, we identified many overlapping opportunities. Over the course of a year, we progressed to educational sessions and time on the ground to gain additional experiential knowledge while demonstrating our commitment to long-term collaboration.
As we developed implementation plans and tackled mutually defined needs, other care centers in the region started to notice, and they expressed interest in our approach.
How could St. Jude help them address the same issues impacting their centers? As a result, our top priority shifted to personnel training and developing pediatric cancer treatment guidelines.
Nearly five years later, at the end of August 2023, we hosted our first Sub-Saharan Africa regional meeting. Over 100 of our colleagues from 22 countries in the region gathered in Accra, Ghana. While we are only getting started, I credit our approach to our success. Our partnerships have progressed beyond what I could have imagined.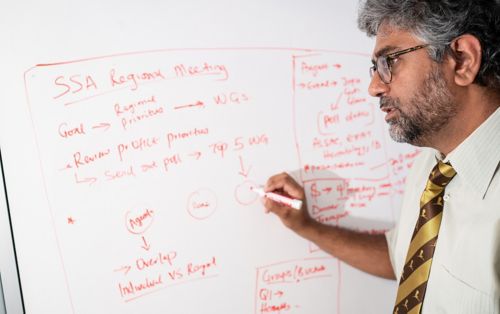 We are now thinking about our next five years of growth. The meeting in Ghana allowed our partners to see outside their own center and country-level teams to identify collaboration opportunities with their regional colleagues.
We do not need to keep working inefficiently and in parallel due to arbitrary political boundaries. Rather, we are now ready to explore how to form a big-tent alliance with opportunities for connection and collaboration at the regional level.
Everything we do, every partnership we have established, has been based on personal relationships rooted in mutual understanding. At the core is our philosophical approach, one that:
Never imposes but provides support
Takes a national approach to preserve health systems
Fosters collaborations through open, non-competitive communication
Combats colonialism by sharing power dynamics with local colleagues
Works with anyone and everyone, ensuring the table remains big and safe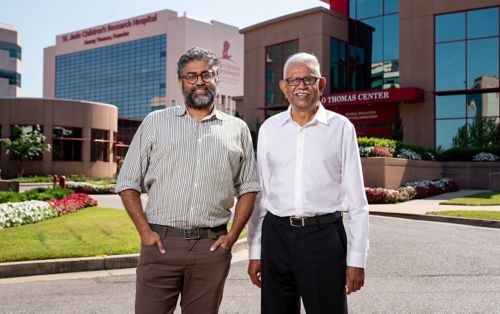 This philosophical foundation allows us to approach an operational method through co-design. Because we provide support and never impose, we work with our colleagues to collaboratively create a framework that leads to a unified approach. This is important because when we create solutions using co-design, it leads to mutual understanding and mutual agreements on priorities, ownership and operations that align with our philosophy.
This philosophy is our secret sauce in St. Jude Global and is a key factor that did not exist in global childhood cancer care before. It has allowed us to innovate in ways not previously seen and enables us to continue our mission of improving access to quality care for children around the globe.
Learn more about Nickhill