Patient care and clinical informatics: creating balance between technology and clinical care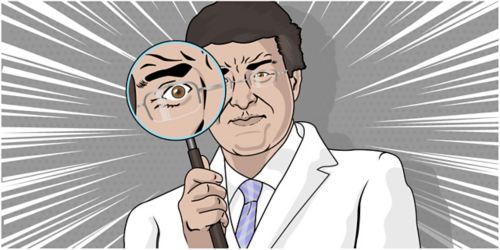 It is a common misconception that clinicians are hyper-focused on treatment of diseases in which they are experts and may not have much input on the more technical, clinical informatics side of patient information. Patrick Campbell, MD, PhD, of St. Jude Oncology, dispels this clinician-in-the-tower myth. He embraces a hybridized experience as a clinician who contributes to and benefits from information technology.
Of course, hybridized roles are not a new thing. Campbell points out his responsibilities fit nicely within the St. Jude model.
With the emergence of technology in patient care, Campbell's roles are not always directly related to his role as associate chief medical information officer for the hospital. He also chairs the Pharmacy and Therapeutics Committee and has input into several other areas at St. Jude, such as safety-event review and the oversight of inpatient care quality.

"I live in this hybrid area; I split my time, on paper, 40% on the clinical side, 60% on clinical informatics," Campbell said. "I go back and forth on a daily basis, sometimes on an hourly basis, between the two roles. As far as the end result goes, they mesh a lot, and I could not do one without the other."
Communication and collaboration among teams in order to coordinate care is just as crucial as creating a balance between technology and patient care. For instance, the St. Jude Pediatric and Adolescent Histiocytosis Consult Clinic offers a multidisciplinary approach by inviting input from oncology, neurology, endocrinology, dermatology, orthopedics, ENT, pathology and diagnostic imaging teams.
Campbell says the consult clinic is a perfect example of how collaboration and communication are important in finding more effective treatments to provide better outcomes and quality of life for patients.
He emphasizes that technological solutions have become an integral part of the push to improve patient care. To ensure the informatics solutions his team develops are effective, he offers three requirements:
Is it simple?
Is it reliable?
Are the users engaged?
Campbell says simplicity is necessary, especially in association with interoperability, or the ability of computer systems to easily exchange information. The ability to easily access medications, allergies, vital signs, recent labs and other selected documents from outside medical records creates more effective and safer patient care.
Reliability is a close next step to simplicity because one creates the likelihood of the other. If multiple people are juggling documentation at one time, there is room for confusion.

Engagement is important to ensure all medical professionals learn the new tools needed to make medical records more accurate and accessible.

"There are known issues with patient scheduling and with communication between team members," Campbell said. "These issues are being addressed by patient-safety and quality-improvement initiatives, and allowing that work to guide Clinical Informatics projects has the potential to change the way we treat patients and to improve the care we provide."

Campbell offers an example of current electronic medical record shortcomings using the patient "Problem Lists." In the St. Jude electronic medical record, the list indicates the patients' primary diagnosis, but also documents Pain Team consultations, history of resistant bacterial infections and pharmacogenomic testing results. The Problem List in the St. Jude EMR has been used for numerous different purposes, but rarely for the purpose for which it was designed. The clinical teams do not use the Problem List because it has been taken over for other jobs, and Clinical Informatics is about to embark on an initiative to reclaim the Problem List for its intended purpose. 

A large focus of Campbell's work in Clinical Informatics has been on improving communication among members of the patient care teams. A key solution in this area is a new application that went live in March of 2019.
"Secure communications were the primary focus, but also, it works with with our new on-call schedule," he explained. The new app integrates with the medical record to show recent labs on patients, and it started to move St. Jude toward having instantly available patient information and instantly available communication with anyone on the patient care team.
"In the three weeks before the app went live, the inpatient nursing stations were averaging around 650 phone calls a day," he said. "One week after going live, that number dropped to about 420 calls a day. More direct patient-to-caregiver communication also removes multiple steps from the process, allowing instant access to the care team."
Campbell says simplifying communication through technology not only makes paperwork easier, but it also provides caregivers with the most current and accurate information to better care for patients and each of their specific needs. It all starts from an interdisciplinary, hybrid approach.