Unraveling the ambiguity of risk for childhood cancer survivors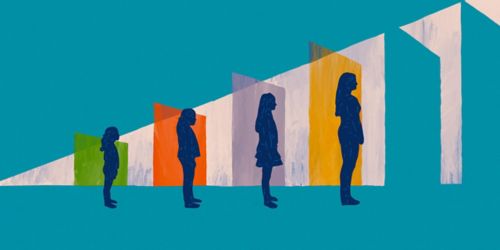 Childhood cancer survivors are at an increased risk for health problems well into the future due to their disease and its treatment. But risk itself can be difficult to grasp. There is no guarantee that survivors will develop late effects, and our understanding of risk continues to evolve. Researchers and clinical specialists can help survivors assess and manage that risk.

St. Jude researchers recently published findings that took different approaches to understanding risk and how changes in therapy and screening can modify it. Matthew Ehrhardt, MD, of Oncology, led a study looking at the best way to screen for late-onset cardiac dysfunction. Stephanie Dixon, MD, of Oncology, led research that focused on the risk of late effects through several eras of acute lymphoblastic leukemia (ALL) therapy. This included looking at the introduction of risk-stratified therapy (treatments that are tailored based on how likely a patient is to have a cancer relapse) and how that therapy changed survivors' health.
Cancer survivors and cardiac dysfunction
One late effect that can occur among childhood cancer survivors is cardiac dysfunction. Survivors can be considered low, moderate or high-risk based on the amount and types of treatment received. Ehrhardt and his colleagues created a simulation model to demonstrate the best way to provide cardiac health screening to survivors at risk for cardiac dysfunction. International groups can use these findings to formulate guidelines for the care of childhood cancer survivors.
"This simulated model allows us to explore the parameters and variables that need to be taken into consideration when optimally designing effective and affordable screening guidelines," Ehrhardt says.
Guidelines set by the International Late Effects of Childhood Cancer Guideline Harmonization Group (IGHG) could be refined based in part on this study. For instance, the modeled results suggest low-risk survivors may safely discontinue screening whereas high-risk survivors should increase screening from once every five years to every other year. This work was published in the Journal of Clinical Oncology.
What can eras of cancer therapy tell us about risk?
Researchers are also evaluating how changes in the standards of care have influenced the risk of late effects. Led by Dixon, St. Jude researchers developed a framework to create treatment groups that represent therapy across different eras.
"This allowed us to more specifically identify how risk-stratified therapy for ALL has improved outcomes for many survivors but also highlight areas where we can continue to improve," Dixon says.
Results recently published in the Journal of Clinical Oncology showed that survivors in 1990s standard- and high-risk groups had lower rates of health-related late mortality (which includes deaths due to late effects of cancer therapy) as compared to survivors from the 1970s. In fact, the 1990s treatment groups had no significant health-related increase in risk of death when compared with the general population.
Whether they're recommending how to screen for late effects or evaluating how treatments affect risk, St. Jude scientists help provide clarity around the topic of risk for childhood cancer survivors.