Patient safety: Best practices in combining quality improvement and continuing medical education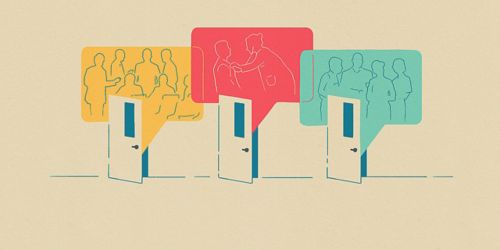 Creating an open dialogue with clinicians about patient safety helps create a positive patient safety culture — but sometimes to be an open discussion, the doors have to be shut. We enforce what we call "Vegas rules" for these sessions — what is discussed in the room, stays in the room.
Five years ago, the Grand Rounds and Morbidity & Mortality/Quality Improvement (MMQI) subseries began to help enhance patient care through candid discussions to find ways to better not only systems issues, but also procedural improvements. We wanted to establish a safe, blame-free space for the presentation and discussion of patient safety events and system improvements made in response to these events.
Spreading quality and patient safety
Initially, MMQI sessions were planned by a committee of representatives from clinical education, quality management/patient safety, clinical fellows, faculty from across the hospital and our legal office. Once the series was well-established, this responsibility moved to the patient safety group of the Office of Quality and Patient Care, our CME team from the Clinical Education and Training Office and the CME Committee. Each month, we discuss such events as patient safety events, near misses, known complications or others that may affect patient safety. We determine which events have the widest applicability to our clinical staff and identify appropriate speakers to address the event, the root cause analysis and the improvement actions that resulted from that analysis.
A safe space for patient safety solutions

James Hoffman, PharmD, St. Jude Chief Patient Safety Officer, puts the session in a patient safety/quality improvement context. Then, a clinical fellow relates facts of the patient case leading up to, and including, the event and its aftermath. A faculty expert shares the broader clinical context as well as system and process changes that are being implemented. When other experts are required, we invite pharmacists, nurses, legal team members and others. Discussions are honest and sometimes tough, but "Vegas rules" — they aren't recorded and notes aren't taken.
We initially found that MMQI sessions had a noticeably higher attendance than other St. Jude Grand Rounds sessions, where we invite renowned speakers for our clinical faculty, fellows and other clinical staff. But when we incorporated MMQI sessions into the existing St. Jude Grand Rounds structure, overall attendance increased.
Recently, we shared St. Jude's best practices in combining Morbidity and Mortality Conferences, quality improvement, and Grand Rounds weekly conferences at the Society for Academic Continuing Medical Education Annual Conference in Charleston, South Carolina.

We presented the history of our MMQI subseries of St. Jude Grand Rounds, and discussed its effect on our Office of Quality and Patient Care, our CME program and our overall patient safety efforts. St. Jude Grand Rounds/MMQI sessions are an integral part of our communication and education efforts to help ensure St. Jude clinical staff are aware of safety events and system changes that have been implemented to help prevent similar events from occurring.
Aligning with our values

This initiative and partnership between the Office of Quality and Patient Care and the St. Jude CME program, helped the CME program receive Accreditation with Commendation for the first time. In addition, we're able to share St. Jude's educational and patient safety initiatives.
"Work collaboratively and help others to succeed" is a St. Jude value, and the MMQI series shows how we work together across different areas to form unique partnerships and enhance patient safety.
James Hoffman, PharmD, Chief Patient Safety Officer, also contributed to this blog post.