By sharing their story, cancer patients can help improve their care
Incorporating the stories and personal perspectives of childhood cancer patients into care, an approach called narrative medicine, has the potential to improve psychosocial outcomes.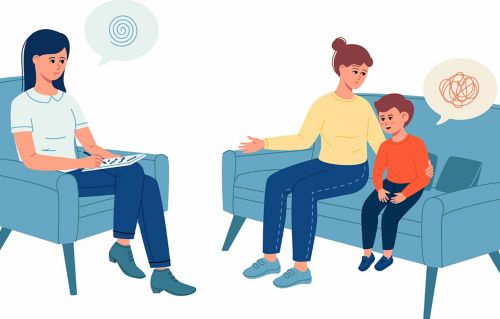 Every human who has ever lived has had a story, their own personal narrative shaped by the experiences and events that make up their lives. For children with cancer, the narratives are undeniably marked by illness and changes resulting from the disease and its treatment. But there is power in stories, particularly when we share them. A branch of medicine is harnessing the power of patients' narratives to help improve their care and quality of life.
This approach, called narrative medicine, is the application of narrative ideas to the practice of medicine. It gives patients an opportunity to express themselves to their physicians, talking through the ways their illness impacts their life. It can help doctors do better for their patients by giving them another way to address psychosocial issues, in addition to physical and treatment needs.  
Internist Rita Charon, MD, PhD, Columbia University is considered a founder of narrative medicine. She says the approach is "medicine practiced with the narrative competence to recognize, interpret and be moved to action by the predicaments of others."
Narratives challenge health care providers to attend to the language and the stories that people use to express themselves and to use this knowledge and understanding to inform clinical care, research and education. Members of the patient care teams at St. Jude are exploring ways to apply this approach to narrative medicine in their work.
Stories fall into different types of narratives
In a recent presentation, Trisha Paul, MD, Hematology and Oncology Fellowship Program, described how narratives reflect how patients tell stories, and what they choose to share or avoid mentioning. These narratives can provide great insight into patients' personal experiences. In clinical care, narratives provide an opportunity to deliver improved patient-centered care. In research, qualitative studies can shed light on patient satisfaction and enhance patient-centered outcomes by adding a different dimension to the gathered data.
"Narrative medicine has empowered me as a clinician to listen with curiosity to my patients and their families, as well as my colleagues," Paul said. "With intentionality, we can create space that extends far beyond the purview of our questions to invite our patients, families and colleagues to share their lives with us. Often the stories that emerge are where I learn the most about who my patients are as people, outside of and with their illness, and about the innumerable challenges families face when supporting ill loved ones."
Paul uses three types of illness narratives outlined by sociologist Arthur Frank, PhD, MPhil, University of Calgary emeritus, to shape her thinking about illness narratives in medicine.
Restitution narratives – center around a return to normalcy and good health; for example, kids wanting to participate in the normal activities of childhood.
Chaos narratives – showcase the interruption caused by illness and focus on the loss of control and predictability.
Quest narratives – conceptualized illness as a journey, and swing between moments of chaos and control.
Caring for bone marrow transplantation patients: the need for narratives
Researchers at St. Jude led by Kendra Parris, PhD, Psychology, are studying quality of life and outcomes for children with cancer who undergo bone marrow transplants. Parris presented alongside Paul, detailing recent studies into survivorship and the complex factors that influence whether a patient can thrive after treatment.
"Survivors of transplant are functioning generally well, though there are certain times and certain areas of functioning that likely require closer follow-up from team members," Parris said.
She highlighted some areas of struggle where narrative medicine may have benefits including:
Excessive daytime sleepiness
Physical functioning (including difficulty running or walking, low energy or having aches and pains)
School problems
Adaptive functioning (including self-reliance and self-esteem)
With a topic such as excessive daytime sleepiness, narrative medicine may contextualize the issue to help a physician better determine how significant it is for the patient and identify interventions to improve the situation.
Implementing a narrative medicine approach
In their presentation, Parris and Paul highlighted how much variation there is in how childhood cancer survivors frame their health. This includes the significance of health challenges, mental health strategies, interactions with health care professionals and relationships with parents.
"Narrative insights from patients can be useful in the development of patient-centered health services that adapt to the diverse ways survivors enact their agency and to the variety of coping strategies, therapeutic relationships, and information needs of survivors," Paul explained.
Paul highlighted that further research is needed to better determine who may benefit most from narrative interventions, why participants may or may not be interested in studies that use narrative and how to increase accessibility to narrative interventions. However, there is tremendous promise in the use of narrative to increase understanding of the experiences of childhood cancer survivors, and better characterize the challenges they face to identify opportunities to help.