When you feel down, do something: Behavioral activation is a simple strategy to boost low mood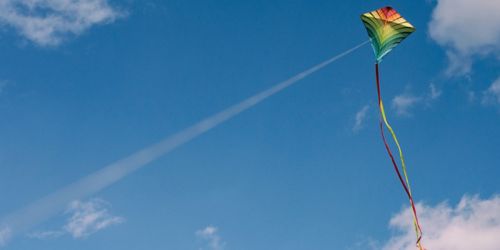 According to the American Psychological Association's annual Stress in America survey, nearly 80% of people across the United States report significant stress related to the coronavirus pandemic.
"We are facing a national mental health crisis that could yield serious health and social consequences for years to come," the 2020 report stated.
Among the plethora of mental health problems made worse by the pandemic, low mood — general emotional upset that includes sadness, worry, anger, withdrawal from enjoyable activities — may top the list.
Elyse Heidelberg, PsyD, a pediatric psychologist in the Department of Psychology at St. Jude Children's Research Hospital, recommends a potent strategy to boost low mood: "Engage in a pleasurable activity, even when you don't feel like it." 
This strategy can work for anyone.
Behavioral activation: Do what you enjoy
"Into each life some rain must fall," U.S. poet Henry Wadsworth Longfellow wrote in 1842. Low mood is just part of life. But it's a real problem for many people, particularly during the pandemic.
While low mood usually improves in a few days or a couple of weeks, a simple mental health intervention called behavioral activation can lighten this negative emotional state and help keep it at bay if it returns.
The basic process is simple:
Make a list of activities you enjoy.
Do a few things on your list each day.
Monitor your progress. (You could create a 10-point rating scale to track your mood.)
Behavioral activation breaks the vicious cycle of low mood and withdrawal from activity. Soon, you may see significant improvements in your mood, thinking and quality of life.
Align activities with values
If you're stumped for list ideas, Heidelberg underscored the importance of maintaining social connections for mental health. During the pandemic, this usually means using virtual platforms for social interaction.
In the company of family and friends, you could share a glass of wine (via a virtual happy hour), read a book, join a workout, learn to cook or enjoy a concert. If you're really old school, you could call a friend or write a letter.
Heidelberg also recommends connecting with yourself by asking this question: "Am I engaging in action that aligns with my values?" So, when you make your list of activities, think about your own moral principles and ethical priorities. Exploring what's important to you may direct you to meaningful, engaging things to do (untapped interests in social activism, for example), the kinds of activities that denote a flourishing life.
Behavioral activation in the time of COVID-19
With the continued need for pandemic precautions, objections to the usefulness of behavioral activation make sense. Heidelberg concedes that many activities people enjoyed in the past — choir practice, trivia night at the local pub, an indoor recreational soccer game, to name but a few — require modification.
But think twice before withdrawing from an activity because it's not the pre-pandemic version you desire.
Heidelberg recommends a second question that might inform your list-making: "Are you pulling back or withdrawing from what you are able to do in a safe way?"
So, find a way. Get creative. Compensate for constraints.
If you're a gym rat, for example, escape to the great outdoors for a walk, run or bike ride. Beyond the health benefits, outdoor physical activity is a well-documented antidote to the ails of low mood, anxiety and depression.
Seek help if you need to
If your low mood lingers for more than a couple of weeks and symptoms intensify, you might be depressed.
Clinical depression—associated with extreme sadness, pessimism and despair; difficulty concentrating; eating and sleeping problems; or lack of energy, among other symptoms—may improve with therapy.
Psychologists use evidence-based interventions to treat mental health problems. Cognitive-behavioral therapy, for example, helps people challenge the unhelpful thoughts that accompany depression. For co-occurring anxiety, psychologists possess a full complement of therapeutic tools to evoke relaxation, such as diaphragmatic breathing and guided imagery.
But if it's just an ordinary "dark and dreary" rainy day, the kind that Longfellow lamented, summon the energy to do that thing you always enjoyed before the pandemic.
You might gain some unexpected joy, laughter and peace of mind.
This article is the third in a series about coping with pandemic fatigue featuring St. Jude Psychosocial Services staff — a resilience expert, a pediatric chaplain and a clinical psychologist.