Bringing Chemistry to Medicine: Transcription therapy symposium is set for July 22 and 23
Last September, Parasuraman Jaisankar, PhD, viewed the inaugural St. Jude Transcription Therapy Symposium from his office at the Indian Institute of Chemical Biology (IICB) in Kolkata. The two-day virtual event, which was hosted by the St. Jude Comprehensive Cancer Center and St. Jude Chemical Biology and Therapeutics, featured experts at the leading edge of chemical and biomedical sciences. 
Jaisankar was already familiar with the work of Aseem Ansari, PhD, Chemical Biology and Therapeutics chair, and wanted to collaborate with the Ansari group, but as the chief scientist and head of a vibrant department at IICB, he expected to carve out just enough time to discuss a few projects over a short seminar visit to St. Jude. 
The 2020 symposium left an indelible impression upon Jaisankar as talks and panel conversations delved into the novel ways of drugging the complex and ever-shifting transcriptome—the total set of messenger RNA molecules in an individual cell or group of cells. The experience led Jaisankar to embark on a year-long visit to St. Jude as a Fulbright Visiting Scientist, a prestigious fellowship awarded to select scholars by the U.S. State Department.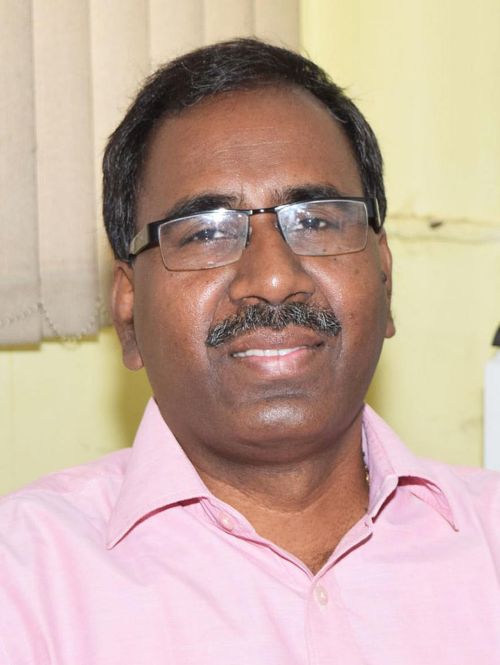 "The meeting provided unique insights into the transcriptome and how transcriptome analysis helps in developing drug candidates," Jaisankar said. "The information about proteolysis targeting chimeras (PROTACs) was a completely new phenomenon for me. This conference gave me valuable insights into knowing more about St. Jude and Chemical Biology and Therapeutics." 

He is looking forward to attending the 2021 symposium, which will occur on Thursday and Friday, July 22 and 23. The virtual event will feature leading scientists and will be hosted by the Comprehensive Cancer Center and Chemical Biology and Therapeutics. View the agenda and list of speakers. Registration is open.
Jaisankar arrived on campus in April and will be hosted by CBT through December 2021. While at St. Jude, he will focus on developing complex molecules that aid in drug development. Already, early discussions are leading to synergistic interactions between scientists at St. Jude and faculty at IICB and other scientific organizations in India. 
Jaisankar is also hopeful that his time at St. Jude will lead to future collaborations between St. Jude and the Council of Scientific & Industrial Research (CSIR), the largest research and development organization of the Government of India. CSIR is comprised of a dynamic network of 37 national laboratories, 39 outreach centres, and three innovation complexes with a pan-India presence. 
Impressed with the diverse yet interconnected scientific ecosystem of St. Jude, Jaisankar and Ansari recently met with directors of CSIR institutes and AcSIR (Academy of Scientific & Innovative Research) to discuss creation of a program that would enable PhD and postdoctoral students from AcSIR and other Indian universities to perform a portion of their research at St. Jude. 
The symposium is a component of the institution's strategic objective to establish a global hub focused on the emerging field of transcription-targeted therapeutics. For more information, email txntx@stjude.org.